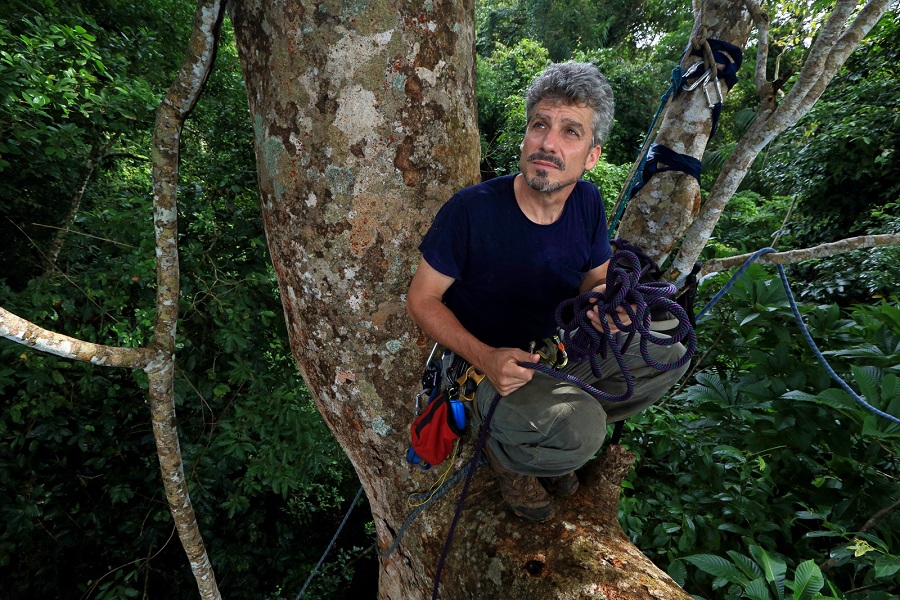 LOUISVILLE, Ky. – For the December edition of Beer with a Scientist, Steve Yanoviak, Ph.D., associate professor and the Tom Wallace Endowed Chair of Conservation at the University of Louisville, will share stories of his adventures in the tropical rainforest.
Yanoviak has been conducting research in the tropical rainforest canopy for more than two decades. In his discussion, "How to Fall From Trees," he will highlight some of the amazing discoveries he and his colleagues have made regarding the behavior and ecology of insects that live in the treetops. He will share videos of swimming ants and skydiving insects and spiders, as well as a story about zombie ants. His presentation will conclude with a brief look at the next phase of his research, which explores the effects of lightning on tropical trees.
The program begins at 8 p.m. on Wednesday, December 9 at Against the Grain Brewery, 401 E. Main St. A 30-minute presentation will be followed by an informal Q&A session.
The Beer with a Scientist program began in 2014 and is the brainchild of UofL cancer researcher Levi Beverly, Ph.D. Once a month, the public is invited to enjoy exactly what the title promises: beer and science.
Admission is free. Purchase of beer, other beverages or menu items is not required but is encouraged.
Organizers add that they also encourage Beer with a Scientist patrons to drink responsibly.
For more information and to suggest future Beer with a Scientist topics, follow Louisville Underground Science on Facebook.