World-renowned composer Zhiyi Wang has been recognized as the 2023 School of Music Alumni of the Year. He received the award Oct. 26 during UofL's Homecoming Week festivities.
After studying at the University of Louisville under Marc Satterwhite and getting a master's in 2006, Wang has had a successful career across Asia, North America and Europe. He also has a degree from Oberlin College & Conservatory.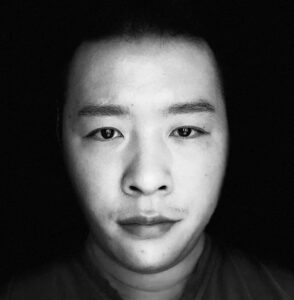 He is an award-winning composer in multiple genres who has composed for film, orchestra and the 2008 Beijing Olympics opening ceremony. According to his website, he has also written contemporary classical, TV scores, modern ballet and musicals to world music and pop music. Wang lives in Los Angeles. 
In an interview with the School of Music, Wang said his father was his mentor in music as a child. His passion for music began at the age of 5 when he began studying piano and grew into a career of composing at the age of 12 with his first piano piece. Here are some excerpts from the interview:
When you were at UofL, what ignited your passion to continue to discover and compose? 
It's a natural way because I learned composition at a very young age, and I find my passion in this specific way of doing music. So, I just continued my passion with the right mentor, a beautiful school, nice people surrounding me. I think it's a natural thing, I don't have a very specific intention of I would like to be a good composer, I would like to be as famous as anyone else. I need to express myself through notes. That makes me happy, that makes me feel not lonely. I can communicate through notes, I can create a dialogue with people based on music. That's my passion. So, I keep going and starting and writing music at UofL. 
Your works are often said to be cross-cultural. What kind of impact do you think you've had across the world with your music?
I think nowadays musicians have it easy to showcase their works than before because we have the internet and communications easier than before. So, it is a good way to have a multi-cultural background. You can show different layers, different patterns of your work and you can communicate with a broader audience of the world. I think it's an interesting way and I am proud of that my own culture, and I will be willing to work with different musicians, different cultures from parts of the world. 
How did you keep your own voice as a composer when you were listening to other types of music? 
First you are influenced by many styles at a young age where you cannot have a distinctive own voice. You just learn different styles, different genres. You listen to many music as much as you can. You keep writing. After a long time, you can have a more distinctive voice. But maybe you don't have (it). It's you know – an unpredictable way. But by learning the writing music, you are always talking to yourself to find what you really want. What is your real voice. It's a path to discover your own inner voice. So, you know you can write many different style, genre, instrumentation. Finally, you will find a voice that you are most capable and most comfortable with, and you think you're good at it. And you just do it. 
What advice would you give to our young musicians at UofL right now? 
Find your own passion. Because music is not the easy way to go. You have to put exercises in the studio every day. It's your time. It's you know, some people can eat food or play around, but you have to play in the studio. So, it's difficult. And find your own voice of that, meaning that you are really serious about it. You want to be a real artist, which requires a lot of work, a lot of devotion in what you do. So, find your own voice and keep it. Then you will find something in return. 
by Sara Holmbland, UofL School of Music