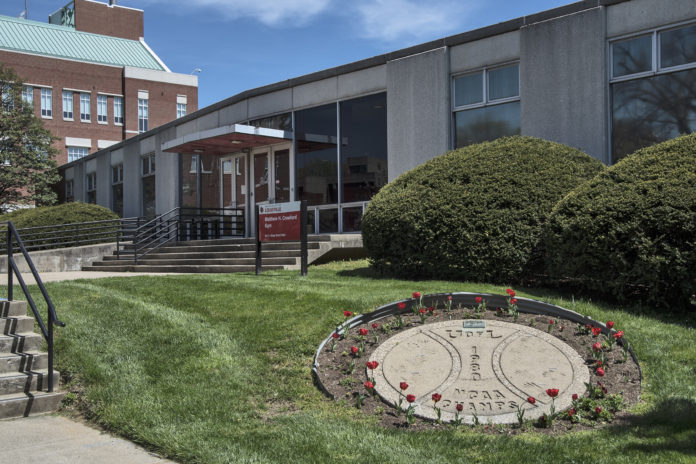 For years, Crawford Gym was the site of intense practices and legendary summer afternoon pick-up games featuring Louisville's best college and professional basketball players. It also housed the Cardinal swim teams and served thousands of students who took classes and competed in intramural sports ranging from racquetball to volleyball.
And, of course, it has been home to the faculty/staff Noontime Basketball Association for decades.
Now the historic structure, built in 1963, is coming down to make way for a new academic building – and the university invites fans to help send it out in style.
UofL will hold an open house at Crawford Gym for former players and fans from 10 a.m. to 7 p.m. Thursday, Aug. 4. Activities will include an 11 a.m. event in which Hall of Fame Coach Denny Crum and several former players will share memories of their days in Crawford. The open house is free and open to the public.
In addition, the university invites the community to share their memories of Crawford Gym in the comments section at uofl.me/crawfordgym. The university will collect the memories through Aug. 7, at which time the comments will be delivered to the University Archives.
Fans can also own a piece of Crawford Gym in one of two ways. The university will sell a limited number of 8-by-10-inch pieces of the Crawford Gym floor for $50 apiece. Go to uoflalumni.org/crawfordgym for more details. Scoreboards, bleachers, goals and other items will be part of an online auction July 26 through Aug. 5. The auction site, which will go live on July 26, will be at: http://mcginnisauctions.hibid.com/auctions/current.
Net proceeds will benefit activities that support the Denny Crum Scholarship Foundation.