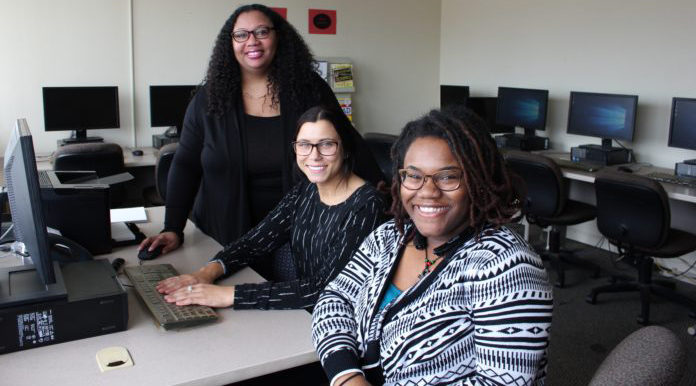 University of Louisville Metropolitan College's partnership with UPS and Jefferson Community and Technical College has earned recognition by University Business magazine for its 2017 Models of Excellence program. UofL is one of six colleges and universities honored in the publication. 
The partnership is a win for the schools, company and students involved, said Tim Goral, senior editor at the publication. 
"It illustrates the powerful effects a university can have on its city's economy," he adds. 
In 1998, shipping giant UPS considered moving its overnight air hub out of Louisville. In response, UofL, Jefferson Community and Technical College, the city of Louisville and the state of Kentucky developed an innovative education initiative to keep the company in town. The program, named Metropolitan College, aims to to help UPS improve workforce retention while eliminating a financial barrier to higher education for Kentucky residents, says Courtney Abboud, director of workforce and student development for Metropolitan College.
Students in Metropolitan College work approximately 15 hours per week at UPS and attend courses at the university or community college. Approximately 60 percent of Metropolitan's 2,300 students are enrolled at the university and 40 percent attend the two-year school. If students commit to work through the semester at UPS, the company pays half of the tuition. The balance is covered through federal and state grants and a state tax credit to UPS.
So far, 4,698 students have earned associate's, bachelor's and graduate degrees through the program.
Metropolitan College also has built-in career guidance.The Career and Academic Planning Program requires students to complete a career assessment and meet with a counselor regularly. After completing 30 credit hours, they create a resume and set career goals. At 60 credit hours, students complete an online experiential learning module and the counselor helps them obtain related professional experience. Then, at 90 credit hours, students participate in a mock interviews geared toward their career goals.
"The goal of the program was not to create long-term UPS employees, but to provide a temporary workforce and then put credentialed employees back into the workforce" in other companies throughout Kentucky, says Abboud.
Metropolitan College has also been a win for UPS, which initially struggled with a workforce shortage. Before the college launched, the average tenure of an overnight worker was eight weeks. Today, it's almost three years.
In addition to University of Louisville, Summer 2017 Models of Excellence honorees include: Central Georgia Technical College (Macon, Ga.); Endicott College (Beverly, Mass.); McDaniel College (Westminster, Md.); University of Wyoming (Laramie, Wyo.); and Villanova University (Villanova, Pa.).
According to a press release, Models of Excellence was launched in 2015 as a national recognition program honoring colleges and universities that have implemented innovative, effective and inter-departmental initiatives that are bolstering student success.