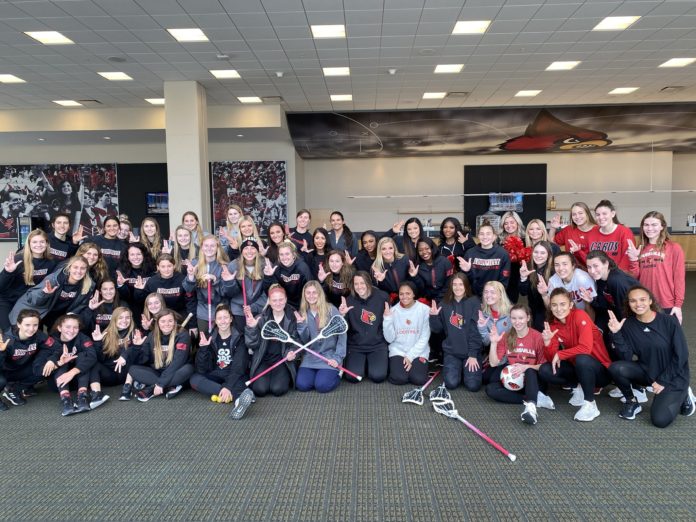 University of Louisville athletics generated more hours of community service during the 2019-20 academic year than any other power five school.
 
This announcement, which came last week, marks the sixth consecutive year that UofL has ranked in the top 10 in all of Division I in community service, improving upon last year's seventh place ranking.
 
Fourteen teams placed in the top 10 in community service in Division I for their sports, including Field Hockey and Lacrosse, which led their respective sports.
Men's Soccer, Women's Soccer, Baseball and Dance ranked third in the country, Men's Swimming and Women's Rowing ranked fifth, Cheerleading ranked sixth, Women's Golf and Softball ranked eighth, and Women's Basketball, Men's Golf and Women's Swimming ranked tenth.
From April 2019 to April 2020, Louisville athletics generated $279,831.72 in financial impact of service, worked with 208 different partners, took part in 864 service opportunities and conducted 11,004 validated hours of community service.
 
Overall, 735 Louisville student-athletes participated in community service with 262 student-athletes completing more than 15 hours of community service.
 
Louisville was also named NCAA Teamworks Champions in the fall of 2019.