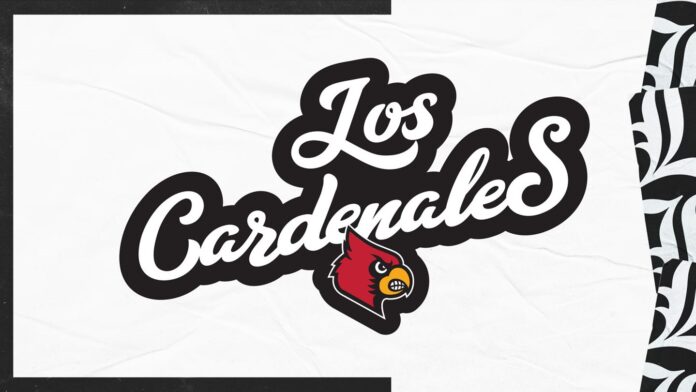 National Hispanic Heritage Month, which lasts from Sept. 15 to Oct. 15, was created to celebrate the histories, cultures and contributions of Americans with ancestors of a Hispanic background.
 
The University of Louisville is now one of the few schools to have a student-athlete group designed for this population. Los Cardenales is a group of Hispanic/Latinx student-athletes who have come together to connect through their culture, language and family. 
 
Mónica Negrón, assistant director of Student-Athlete Leadership & Development, has worked alongside student-athletes at UofL with the goal of creating Los Cardenales. The ultimate goal of the group is to connect Hispanic student-athletes with each another, share each other's cultures and to connect with the Louisville Hispanic/Latinx community.
 
"This group is really close to my heart and having it finally come together is one of my proudest moments of my professional career," said Negrón. "As a Hispanic, a former UofL student-athlete, current Team Puerto Rico lacrosse member and current student-athlete development professional, I want to be able to use my various identities in order to empower and connect our Hispanic and Latinx student-athletes. Our culture as a whole is one of family and it strengthens by the bond we share. Many of our student-athletes come from all over the country and all over the world and creating a space for this group as a family inside of their larger Cardinal family is definitely exciting to see. To our current student-athletes and our incoming student-athletes, I want them to know that we are here to be a resource for them as we are to guide them for their lives after the collegiate careers are over."
 
Many student-athletes  have been key voices in supporting this, including sophomore women's golfer Agustina Gomez, who hails from Argentina, and Santiago Aguilera, a junior swimmer from Colombia. 
 
"When I first had the thought of starting this organization, I had in mind representing every single Hispanic and Latino student athlete here at UofL. I want to create an environment where we can all feel at home and get things done for the culture, get our voices heard. I believe it is important to have this organization because it is not just a regular group or club, it is a team, like familia," Gomez said.
"Getting homesick can be hard, especially when you're a Latinx student that is thousands of miles away from home immersed into a different culture. The Los Cardenales group is a brilliant idea for Latinx student athletes to fight homesickness and to meet other athletes that share a similar culture, heritage and language," Aguilera continued. "This group was made for Latinx student-athletes  to find a family far from home, which is important so we are able to express our identity, to share our individualism and to show who we really are."