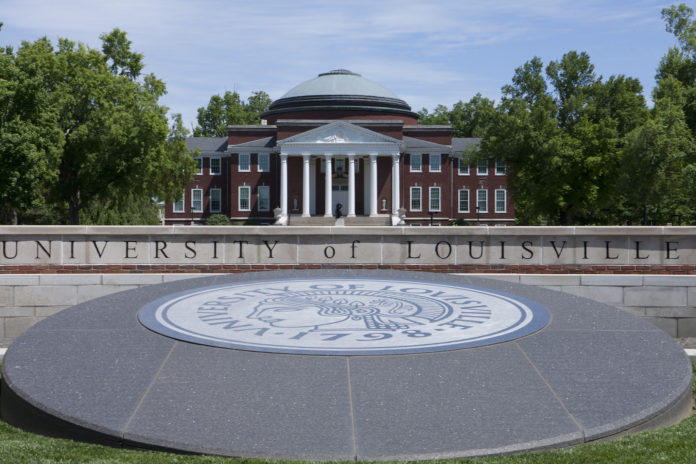 The University of Louisville Board of Trustees approved a $504,858,900 operating budget for the 2017-18 fiscal year at its meeting Thursday.
The final numbers represent a cut of 7.9-percent from the previous year, and members confirmed there will not be a tuition increase — a pledge made by the members at an August 2016 meeting.
Administrators said the new budget takes a big step toward correcting previous imbalances and establishing a solid financial foundation while also keeping college tuition affordable.
UofL interim President Greg Postel said it was important for the budget to represent "real data" and be balanced.
"This is going to be a lot of work," Postel said. "This is a change in culture. But it's prudent management, and we're going to do it."
Board members also took follow-up action related to last week's 

release of a forensic audit

of the UofL Foundation, which was requested by the university. The members authorized Chairman J. David Grissom to approve payment of an additional $200,000 to the auditing firm Alvarez and Marsal for their continued work.
In other business, the board approved $2 million in expenditures for athletics-related facility improvements. The renovations and improvements will be largely funded from private money, including existing donations and campaigns, plus revenue from an upcoming concert at Papa John's Cardinal Stadium. The projects are:
The addition of balconies at Cardinal Arena;

Two field turf replacements;

A video wall and other technology improvements at three athletics facilities.
A renovation of Jim Patterson Baseball Stadium also was considered by the board. The board gave its go-ahead for a proposed $9.5 million overhaul of the stadium. Its approval means the renovation can be added to a list of future projects and is still subject to final state and university approvals and funding.
The next regularly scheduled meeting of the UofL Board of Trustees is July 20.