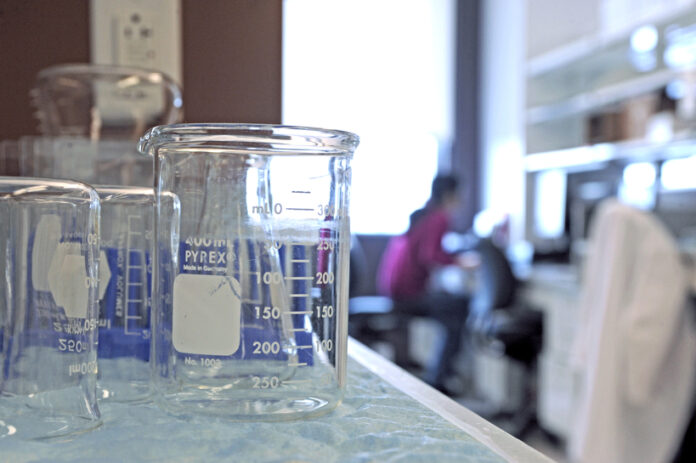 Three University of Louisville research-backed technologies have been awarded funding through the Kentucky Network for Innovation and Commercialization (KYNETIC). 
KYNETIC is a National Institutes of Health (NIH) funded Research Evaluation and Commercialization Hub (REACH) and part of the national NIH Proof-of-Concept Network. The program offers entrepreneurial education and proof-of-concept/product development grants to accelerate the translation of research innovations into biomedical products by investigators throughout the Commonwealth of Kentucky.   
The goal is to advance the most promising biomedical research innovations — including pharmaceuticals, devices and apps — from the state's eight public universities and the Kentucky Community & Technical College System (KCTCS).
In this cycle, KYNETIC awarded roughly $40,000 grants to each of the following research teams:
Christina Ralph-Nearman and Cheri Levinson, University of Louisville
Melissa Smith and Corey Watson, University of Louisville
Stuart Williams, Maxwell Boakye and Michael Voor, University of Louisville
Daniel Boamah, Kimberly Greene and Austin Griffiths, Western Kentucky University
Jamie Fredericks, Eastern Kentucky University
Mark Fritz and Guigen Zhang, University of Kentucky

 

Jill Kolesar and Chris Richards, University of Kentucky
Brittany Levy, University of Kentucky
KYNETIC is led by UofL, the University of Kentucky, the Kentucky Cabinet for Economic Development and Kentucky Commercialization Ventures. Launched in 2019, the KYNETIC program builds on UofL's strong history of translational research support, which includes a prestigious suite of programs for turning research into products.
"These programs help to drive UofL research from lab to market – impactful research with the power to improve and even save lives," said Jessica Sharon, UofL's director of innovation programs who helps lead KYNETIC. "The UofL projects selected for KYNETIC funding in this cycle embody that goal."
The pre-application window for KYNETIC's Cycle 8 is currently open. The deadline is July 18, 2023, by 5 p.m. Pre-applications can be submitted online here.
KYNETIC Project Managers are available for consultation before you submit your pre-application and throughout the application process. You can find more information online here.