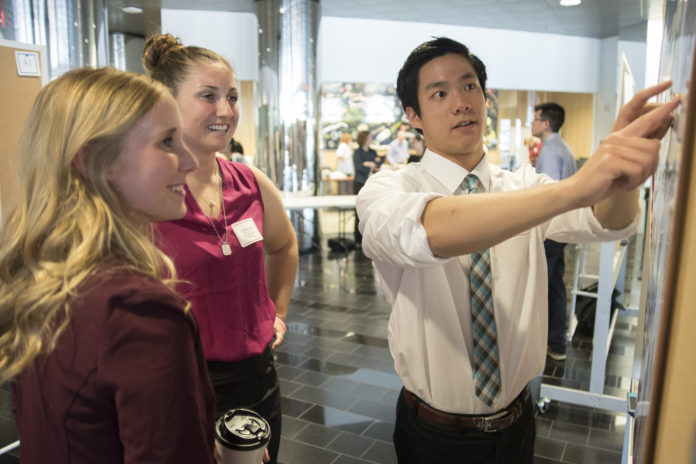 Sixty-six college sophomores and juniors spent much of the summer working with faculty on various research projects as part of UofL's Summer Research Program.
Most of the students came from UofL, but about one-third of them came from other schools, including from as far away as Japan. Their research projects focused everything from chemistry and physiology to engineering and molecular genetics.
The students were able to present their research at a poster session earlier this month. 
"This is our next generation of researchers. It gives them opportunities for students both at the University of Louisville and across the country to carry out their own research projects in faculty laboratories," said David Hein, professor of Pharmacology and Toxicology. "We hope this experience will enable all of the students to be scientifically literate and to strongly consider a career in biomedical sciences."
Watch below for more information about the program and the students involved: