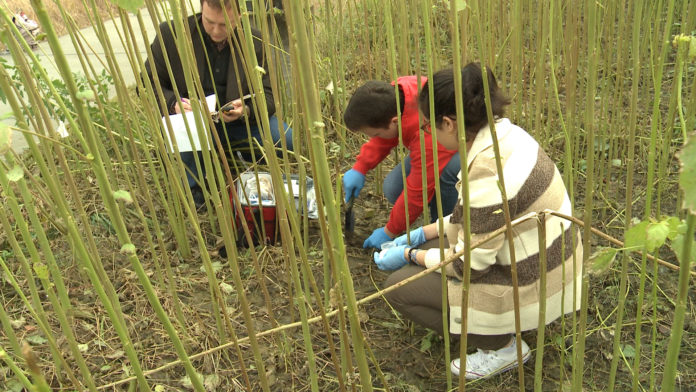 UofL students are conducting research on bacteria in soil to determine what bacteria can be used as a self-renewing fertilizer. Biology professor Paul Himes is leading this research study in hopes of renewing damaged soil in polluted areas. Determining what bacteria is the most beneficial could lead to the rejuvenation of soil and the possibility of plants being able to grow there once again.
"Where there is nothing growing, we can turn this soil that's not useful into something that we can use for crops," Himes said.
Himes' students, who are undergraduates, have dug up soil samples from a plot on university property where hemp and kenaf plants are growing. The samples are then taken to a lab to see if they can determine which helpful bacteria might grow under certain conditions. The research could prove to be an economic boon.
"We can make use of land that is right now not useable and hopefully that can be an economic boost for the state" Himes said.
Check out the full story below.