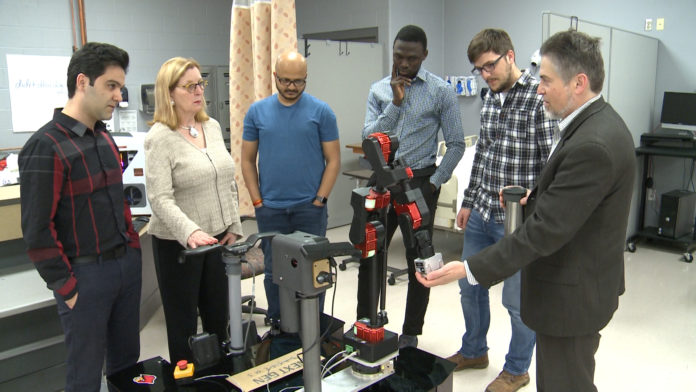 The Adaptive Robotic Nursing Assistant, ARNA, could allow nurses to focus more on direct patient care by performing time-consuming tasks. Developed by Dan Popa and his robotics team at UofL, the robot could also assist patients with around-the-clock monitoring.
Popa acknowledges the importance of ARNA to overworked nurses.
"I can tell you that nurses are very excited to have this kind of an aide," said Popa. "Nurses right now are overworked and what happens is patients miss care."
ARNA does present challenges, however, such as cost and trust in artificially intelligent machines.
"We're not going to see a replacement of nurses in human care, but you are going to see enhancement of such care with the help of these robots," said Popa.
The robot technology is patent-pending through the UofL Commercialization EPI-Center. 
Learn more about ARNA: