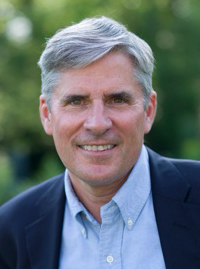 Computer-assisted cognitive behavioral therapy effectively treats depression, showing potential to improve access to the treatment and reduce its cost, according to researchers at the University of Louisville and University of Pennsylvania.
Patients experienced a positive and robust response to online cognitive behavioral therapy (CBT), equaling a traditional in-person CBT treatment course with three times more therapist contact, according to the study, which published in the March issue of the American Journal of Psychiatry.
While one of the most effective non-pharmacological treatments for depression, traditional in-person CBT poses barriers to those who need treatment.
"Traditional CBT takes a fair amount of time, money and resources, and there aren't enough cognitive behavioral therapists," said Jesse Wright, MD, PhD, director of the UofL Depression Center, Gottfried and Gisela Kolb Endowed Chair in Outpatient Psychiatry in the UofL School of Medicine, and an author of the study. "The technology delivers treatment more efficiently and reduces cost by allowing many more people to be treated by the same therapist."
For the study, more than 150 medication-free patients with major depressive disorder were randomly assigned to 16 weeks of either traditional CBT, which entails up to 20 sessions of 50 minutes each, or computer-assisted CBT using the Good Days Ahead program and 12 abbreviated therapy sessions.
The program, which Wright helped develop, consists of nine Internet-based modules that use video, psychoeducation, mood graphs to measure progress and interactive skill-building exercises that help users apply CBT methods in daily life. A dashboard allows clinicians to assess progress and coordinate aspects of treatment.
Both treatment groups experienced significant improvements and similar rates of symptom reduction across the 16 weeks of treatment. Patients with chronic and severe depression benefitted from both treatment courses.
The research was funded by grants totaling more than $2.5 million from the National Institute of Mental Health, the lead federal agency for research on mental disorders and part of the National Institutes of Health.