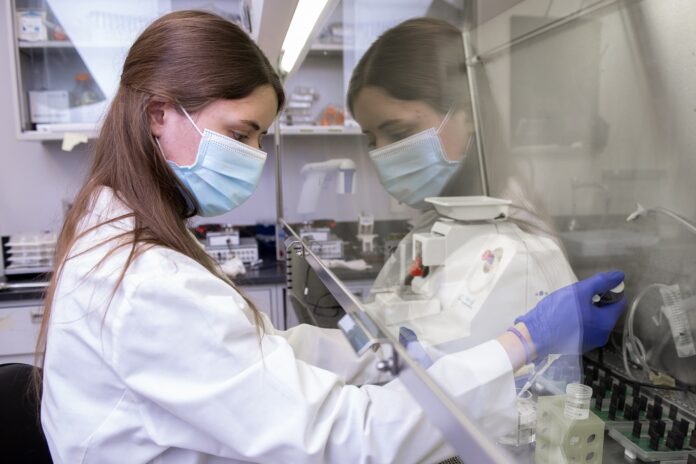 University of Louisville research could help spur new medicines by extending the usable life of test heart tissue from one day to 12. The findings were published in the journal
Nature – Communications Biology
.
Biomedical researchers use slices of heart tissue to test the effectiveness and toxicity of new drugs, drug candidates and gene therapies. Until recently, the limited, 24-hour usable life of those slices created a major barrier to drug discovery, slowing down the development of new, potentially life-saving medications.
UofL methods, developed by a multidisciplinary team from the School of Medicine and J.B. Speed School of Engineering, extended the tissue's usable life
first to six days
with a discovery in 2019, and now to 12 days, by mimicking the conditions experienced by a living heart. The tissue 'lives' in a pneumatic chamber, receiving electrical stimulation and nutrition and pumping air instead of blood.
"We've created a complete cardiac cycle within the chamber, so the heart tissue stays pumping and viable for longer," said Tamer M. A. Mohamed, an associate professor of medicine who led the research. "This system will save time and costs of clinical trials during Phase 1 research, which includes testing for toxicity and proof of efficacy."
"A longer shelf-life gives them more time for proper testing and access to the right materials," said Jessica Miller, a graduate student researcher and an author on the paper. "That could lead to faster advancements in how we treat heart-related conditions."