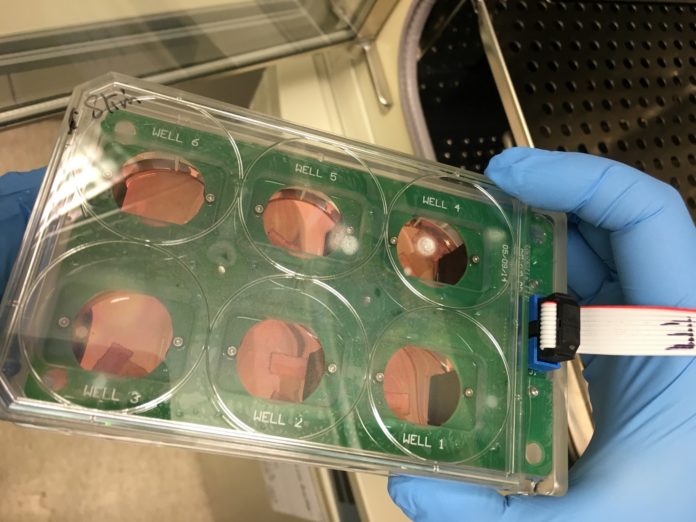 When someone has a heart attack, it causes muscle cells in their heart to die, and the heart cannot regenerate these cells. Researchers at the University of Louisville have begun preclinical testing of a new gene therapy that stimulates regeneration of heart muscle cells.
The project, led by Tamer M.A. Mohamed, assistant professor of medicine in the UofL Division of Cardiovascular Medicine and the UofL Institute of Molecular Cardiology, has received a five-year, $3.8 million grant from the National Heart, Lung and Blood Institute.
"After a patient suffers a heart attack, the heart loses muscle cells, reducing the heart's ability to pump blood to the rest of the body. Muscle cells in the heart do not regenerate on their own, leaving the heart permanently impaired," Mohamed said. "We are developing a transient gene therapy approach to regenerate these muscle cells to heal the heart."
The therapy involves transient overexpression of a combination of four cell-cycle regulating proteins to induce cell division in the heart muscle. The four cell-cycle regulators, cyclin-dependent kinase 1 (CDK1), CDK4, cyclin B1, and cyclin D1, are known collectively as 4F, or four factors. In previous research, the process stimulated cell division in cardiomyocytes, or heart cells, leading to improved heart function.
The new study will determine further the effectiveness and safety of the therapy in animal models as well as in human heart segments using of a biomimetic culture system developed at UofL by Mohamed that keeps slices of human hearts alive for a longer period of time. The system mimics the environment of a living organ through continuous electrical stimulation and oxygenation, maintaining viability and functionality of the heart segments for six days, allowing more extensive testing. The heart culture system is available for use by researchers outside UofL.
In addition to further testing the therapy's effectiveness, Mohamed and other investigators will focus on approaches for the process that do not lead to tumor development in other cells.
"The challenge comes in avoiding development of cancer in other areas of the body, which appears to be a side effect of the process as seen in mice," Mohamed said.
If it is successful, the work will lead to the start of in-human clinical trials.