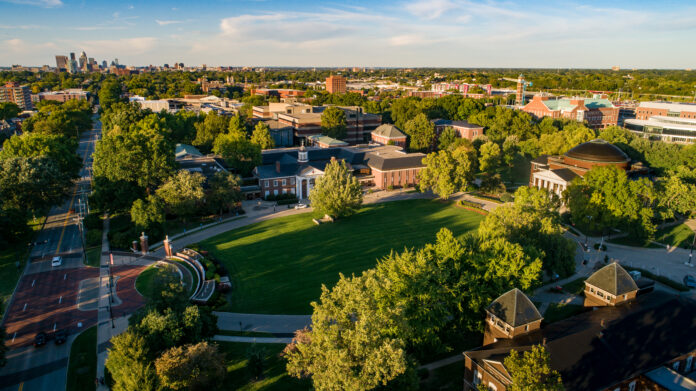 The University of Louisville and partners have been awarded $12 million to launch a new hub aimed at accelerating real-world impact of biomedical innovations through education, mentorship and financial support for aspiring entrepreneurs. 
The Mid-South Research Evaluation and Commercialization Hub (REACH), backed by a four-year grant from the National Institutes of Health, spans a four-state network of Kentucky, Mississippi, Tennessee and Virginia. The hub is led by Vanderbilt University, with UofL leading efforts in Kentucky to transform academic discoveries into real-world products that advance human health and catalyze a medical innovation economy. 
"UofL is a top-tier, Carnegie Research-1 university, and we are proud of our strong track record as a driver of health innovation and entrepreneurship," said Kevin Gardner, executive vice president for research and innovation. "We are excited to expand that work with the Mid-South Hub, joining our partner institutions to accelerate technologies and companies that can save and improve lives, creating opportunity here and throughout our region."
NIH's REACH program focuses on bringing basic science discoveries to market by providing entrepreneurial training for innovators on how to bring technologies to market; feedback from federal and industry experts; funding to support early-stage product definition studies; and project management support
UofL's role in the new hub follows years of state leadership, since launching Kentucky's first REACH program in 2015. The REACH efforts began at UofL and expanded statewide in 2019 through collaboration with KY Innovation, University of Kentucky and Kentucky Commercialization Ventures. Over nearly a decade, Kentucky REACH programs have coached more than 400 innovative faculty, staff and students across Kentucky public institutions and funded 45 technologies, leading to 18 new products and 11 patents filed.
"UofL has provided consistent leadership in driving these innovations from lab to market across the Commonwealth," said Jessica Sharon, director of innovation programs and lead for the UofL Hub program. "Through this new Hub, we are very excited to work with our regional partner universities to train more innovator teams, helping them learn the product development process and lens."
REACH is part of UofL's unique suite of prestigious, grant-backed programs aimed at supporting the translation of research into viable commercial products. UofL is one of only a handful of universities in the country to host each of these innovation-associated programs — and it's the only one to receive all of them.
With the new Mid-South REACH Hub, UofL will expand on this programming by leveraging already strong partnerships with regional institutions. Last year, UofL partnered with Vanderbilt on a $15 million effort backed by the National Science Foundation to launch a new regional hub aimed at accelerating product innovation, entrepreneurship and economic development. The resulting NSF Mid-South Innovation Corps (I-Corps) Hub, one of only 10 across the U.S., is part of the operational backbone of the NSF's National Innovation Network, which helps translate academic research for the marketplace while expanding access and inclusion. 
"Diverse perspectives are essential to turn university ideas into lifesaving tools in the hands of doctors," said Vanderbilt lead, Robert Webster. "So many students and faculty share this vision—to their very core—but lack the business, legal and practical insights they need to get started… We know what it feels like and what it takes, and we can't wait to help others unlock the potential of their ideas–and themselves–as innovators and entrepreneurs." 
NIH will contribute $4 million toward the Hub over four years, with more than $8 million in additional matching funds from partnering universities, state economic development entities and public-private partnerships. Kentucky matching funds are supported by the state Cabinet for Economic Development's KY Innovation, UofL and UK. In addition to Vanderbilt and UofL, the other partner institutions are, Jackson State University, George Mason University and UK.