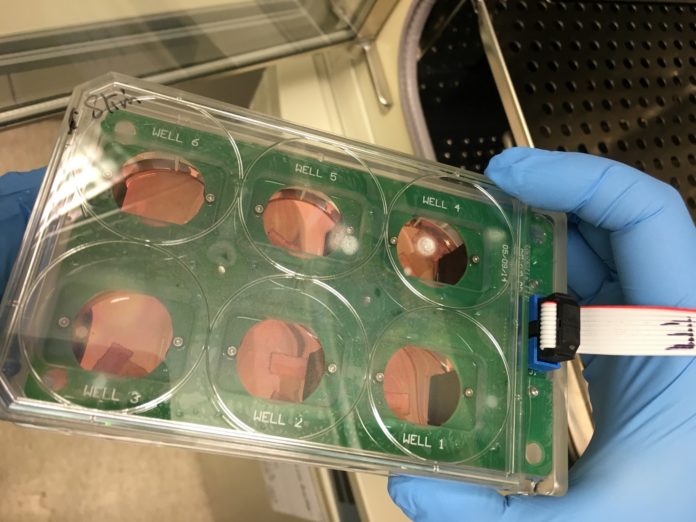 A University of Louisville technology that could give researchers a longer window to test new medicines on human tissue samples is going head-to-head with other university innovations from around the country. 
The competition, STAT Madness, pits UofL against other biomedical technologies developed by university research teams in a March Madness-style bracket competition. Voting for the first round is open through March 7. 
The UofL technology, invented by a multidisciplinary team that includes researchers from UofL's School of Medicine and J.B. Speed School of Engineering, helps extend the useful life of heart tissue samples. That means more time for research and improved preclinical testing of new drugs for effectiveness and toxicity.
Biomedical researchers use slices of heart tissue to test new drugs and gene therapies. Currently, those slices only last up to 24 hours, but the UofL system can keep them up to six days. 
"This system will save time and costs of clinical trials during phase one research, which includes testing for toxicity and proof of efficacy," said Tamer M. A. Mohamed, who led the research. "In addition to drugs, we have demonstrated the system's effectiveness in testing gene therapy."