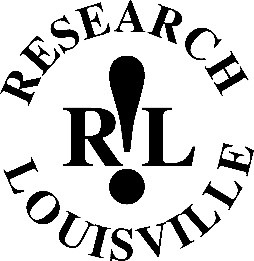 R!L 2020 held its first virtual celebration of health sciences-related research at the University of Louisville Sept. 15-17. Three out of the five virtual events have been recorded and are available on the R!L website.
R!L 2020 did not feature its traditional scientific poster competitions, however, co-chairs, Jon Klein and Christopher States plan to arrange for a spring 2021 showcase if circumstances allow. 
"These impressive presentations demonstrate the value of research capacity to respond to events of our time," said Kevin Gardner, PhD, Executive Vice President for Research and Innovation                                                                                     
Paula Bates: How a Cancer Researcher Became a Coronavirus Researcher
Julio Ramirez: COVID-19 Clinical & Epidemiological Research: Lessons Learned
Ted Smith: Wastewater sample site selection at neighborhood scale to estimate changes in community prevalence of COVID-19
 Joshua Fuqua: Wastewater Virology for SARS-CoV-2
The virtual event also included: 
R!L at the Kentucky Science Center: A half-day program for middle and high school students with focus on S.T.E.M.
UofL Health Jewish Hospital's Pulse of Surgery program featured a live open-heart surgery, then a discussion lead by medical student, Victoria Smith, about health care career options.
School of Nursing presentation: "Promoting equity in access to healthcare for the underserved: Intervening on social determinants of health." Jean Edward, assistant professor at UK College of Nursing and nurse scientist for UK Healthcare's Markey Cancer enter, presented her research which focused on health literacy, health insurance literacy, healthcare access disparities, social determinants of health and healthcare reform/policy.
"Understanding Cybersecurity" hosted by the UofL Office of Research Integrity: David C. Stieren, division chief, Extension Services, National Institute of Standards and Technology Manufacturing Extension Partnership (NIST MEP) Program, explained how cybersecurity threats exploit the increased complexity and connectivity of all types of systems operating into today's society and economy, placing the nation's security, economy, and public safety and health at risk.
Racial Trauma Research hosted by the UofL Office of Diversity and Inclusion: Presenter Steven D. Kniffley Jr. is the associate director for the Center for Behavioral Health and an assistant professor in Spalding University's School of Professional Psychology. Dr. Kniffley's area of expertise is research and clinical work with Black males and the treatment of race- based stress and trauma.