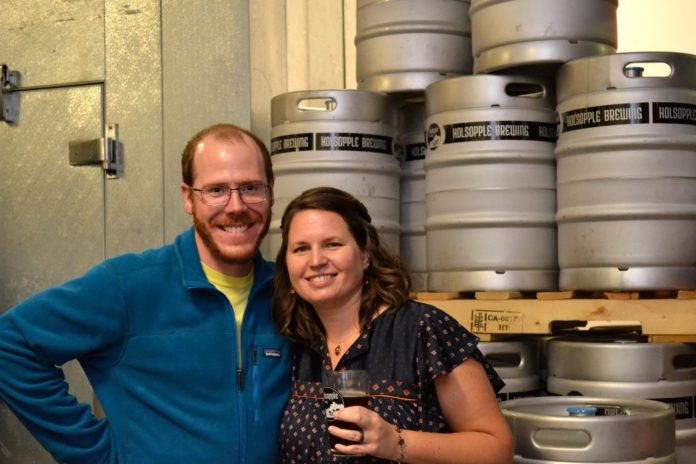 Flavors and aromas are the key to great beer. Kristy Holsopple and Sam Gambill have developed some uniquely flavored beers for their microbrewery, Holsopple Brewing, including brews flavored with blueberry, toasted hemp seeds and cinnamon, to name a few.
Holsopple, a microbiologist, and Gambill met at a brewery and each have 15 years in the alcohol manufacturing industry. Now married with two young boys, they share their brewing talents with customers at the brewery. At the next Beer with a Scientist, Holsopple and Gambill will discuss beer sensory terms and how raw materials and yeast create beer aromas and flavor.
The talk begins at 7 p.m. on Wednesday, Feb. 26 at Holsopple Brewing, 8023 Catherine Lane. A 30-minute presentation will be followed by an informal Q&A session.