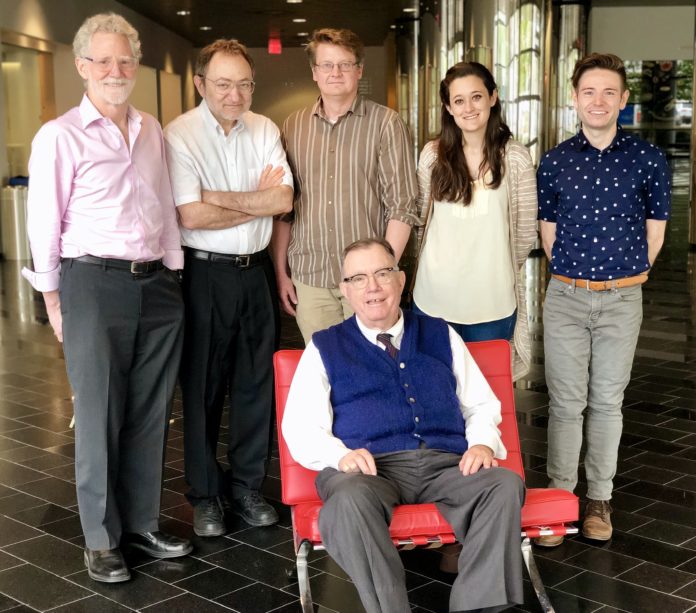 Nobel laureate and geneticist, Dr. Andrew Fire, recently presented his current work to a packed room of researchers at the University of Louisville. 
Fire, a professor of pathology and of genetics at Stanford University, is famous for his role in the discovery of ribonucleic acid (RNA) "interference." That discovery earned a Nobel Prize in Physiology or Medicine in 2006.
"The things that have driven this field are curiosity, fundamental investigation and thoughtful mentorship," Fire said.
Much like DNA, RNA plays a critical role in genetics, specifically in how our genes are coded, decoded, regulated and expressed. Fire's Nobel-winning work revealed that interference could cause some genes to be "silenced" and not expressed.  
In his talk at UofL's Clinical and Translational Research Building, Fire focused on his current research into RNA's role in the cellular immunity that protects organisms from viruses and infection.
The UofL talk was part of the Bloch Lecture Series, funded by benefactor Austin and Mary Francis Bloch and the UofL Office of the Executive Vice President for Research and Innovation and hosted by the School of Medicine's Biochemistry and Molecular Genetics department.
Dr. Ron Gregg, chair of the department, said bringing Nobel winners like Fire to UofL provides faculty, students and staff with an opportunity to learn about the process that gave rise to the award, and gain a historical perspective on significant scientific breakthroughs that could inspire their own. 
"Having the awardees also talk about their current research provides insight into cutting-edge research," Gregg said. "Most importantly, our interactions with these individuals lets us discuss the important research being done at UofL with them."