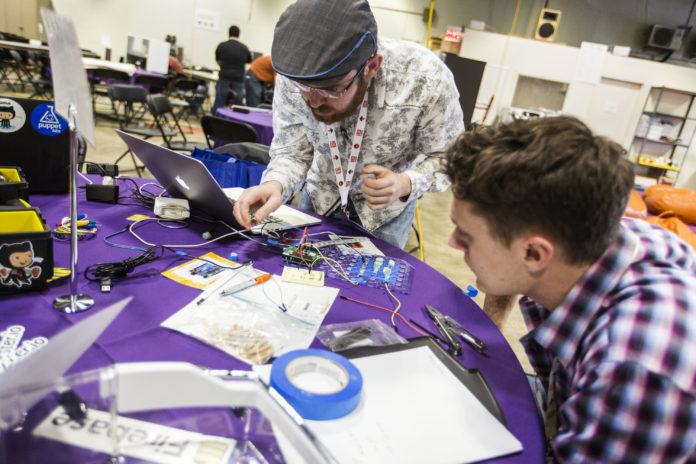 Ever wish your home appliances were just a little bit … smarter? That they could run on their own, or better yet, anticipate exactly what you want and when?
That's what FirstBuild's 2017 MegaHackathon is all about. Teams will spend September 9-10 trying to "Hack the Home" at the makerspace and microfactory, on the University of Louisville's Belknap campus. 
FirstBuild, backed by Haier's GE Appliances, expects more than 300 participants to help create the next generation of home appliances. Teams will be competing for cash and prizes.
UofL students (wink wink, nudge nudge) have actually made a strong showing in past FirstBuild hackathons. During last year's event, with the theme "Future of Cooking," MegaHackathon, a team of students, won Best Simblee Connected project for its cooktop that gives step-by-step recipe instructions. 
"We got to come up with an idea for a product, and then see it through to the end," said then-senior engineering student and team member Sarah Morris. "UofL is so closely tied with FirstBuild, it's a great opportunity to continue your hands-on work."
Larry Portaro, director of FirstBuild, agreed the hackathon gives students a chance to get their hands dirty and apply what they learn in class. 
"It's a great opportunity to work with other passionate makers and enthusiasts to co-create next generation home appliances with the support of our microfactory and access to our tools," he said. 
No specific experience or background is required to participate. Hackathon contestants can sign up here, and sponsorship information is here.