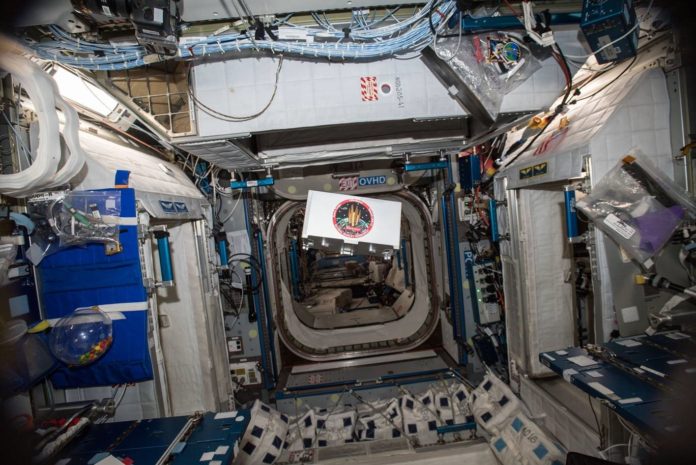 When he stepped out onto the lunar surface, astronaut Neil Armstrong famously said it was "one small step for [a] man, one giant leap for mankind."
This is more of a hop — or hops, to be more accurate.
That's right: beer…in space. The University of Louisville is part of a team figuring out how to brew that beer, thanks to a project with Lexington-based space research company, Space Tango.
Space Tango was enlisted by Budweiser maker, Anheuser-Busch, to conduct research on how to put "Bud on Mars," an effort the company announced last year at the South by Southwest festival. 
The idea was to actually brew beer in space, including figuring out whether it's possible to grow the hops, barely and other ingredients in microgravity. And if so, would the plants germinate and grow the same there as they do here on Earth?
So, SpaceTango rocketed barley seeds up to the International Space Station on a SpaceX cargo supply mission.
For the experiment to work, they needed to grow the plants in space then "freeze" them using a liquid fixative. This would put them in a sort of stasis until they got back to terra firma, where they could be genetically analyzed next to their earthling cousins.
But liquids behave differently in microgravity, and the fixative kept sticking in the nozzle because of surface tension.
So, Space Tango called on the UofL Micro/Nano Technology Center, or MNTC, and its manager, Dr. Julia Aebersold, to make the parts water-repellent by coating them in a hydrophobic vapor.
"This unique field of engineering requires multiple design revisions throughout the short lifespan of the flight hardware," said Gentry Barnett, TangoLab Program Manager. "That's why we are very thankful that we have resources like Julia, and the MNTC that consistently step up and deliver quality products at a moment's notice."
The first tubes of barley launched in December 2017 and returned in spring. Barnett said Space Tango is now working on the next payload for an experiment focused on the malting process in microgravity.
UofL's MNTC is also working with SpaceTango on other projects, including a thin-film hydrophobic cover slip that will enable scientists to evaluate polar liquids — those with opposing electromagnetic charges — in the presence of an electric field.
"Developing something that could go on the space station — that's really cool," Aebersold said. "It's extremely satisfying."