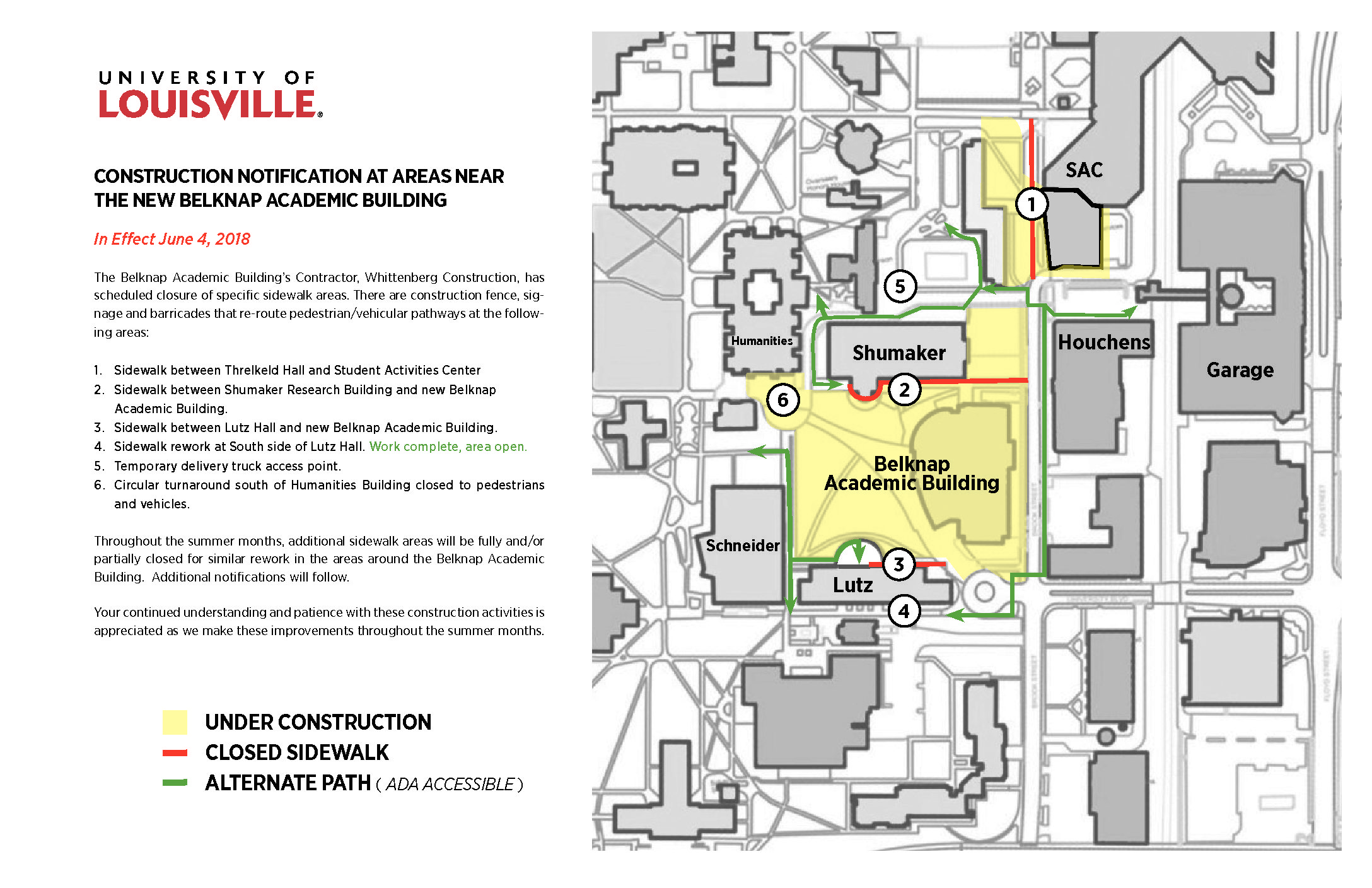 The Belknap Academic Building Contractor, Whittenberg Construction, has scheduled closure of specific sidewalk areas, effective June 4. There are construction fence, signage and barricades that re-route pedestrian/vehicular pathways at the following areas:
Sidewalk between Threlkeld Hall and Student Activities Center
Sidewalk between Shumaker Research Building and new Belknap  Academic Building
Sidewalk between Lutz Hall and new Belknap Academic Building
Sidewalk rework at South side of Lutz Hall. Work complete, area open
Temporary delivery truck access point
Circular turnaround south of Humanities Building closed to pedestrians and vehicles
See the map for more details. Throughout the summer months, additional sidewalk areas will be fully and/or partially closed for similar rework in the areas around the Belknap Academic Building. Additional notifications will follow.