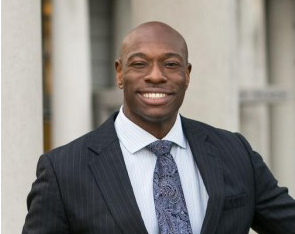 In honor of National Suicide Prevention Week, Cards SPEAK, a suicide prevention program at UofL, will host a series of events Sept. 6-9.
Cards SPEAK (Suicide Prevention, Education, Awareness, and Knowledge) works to provide training, awareness campaigns, information and resources to the UofL community to reduce stigma and to promote a community of caring individuals capable of assisting students in crisis.
The initiative is a collaboration among the Dean of Students Office, Campus Health Services, Counseling Center and Campus Housing, among others, and is funded in part by a $297,000 grant from the Department of Health and Human Services Substance Abuse and Mental Health Services Administration.  
"Launching the Cards SPEAK program during National Suicide Prevention Week is a way to build awareness at UofL," said Cards SPEAK Coordinator Tracie Meyer. "As a community we can learn how to take a threat of suicide seriously and get help for the person in crisis."
As part of the program, Hakeem Rahim, certified National Alliance of Mental Illness speaker and advocate, will speak at 6:30 p.m. Sept. 7 in Middleton Auditorium in Strickler Hall for the #IAMACCEPTANCE campaign.
In 2012, Rahim began speaking about his journey with mental illness. Since then he's been featured in USA Today, Newsday and has shared his story with more than 10,000 college, high school and middle school students. He will speak about how to overcome the struggles of mental illness including how to talk about what you're going through, not to feel shame in seeking help, and to know there is hope for those diagnosed with mental illness.
The other Cards SPEAK Week events will consist of seminars and informative programs aimed at recognizing the warning signs of someone at risk and how at-risk students can reach out for help.
"Many of us may not think we have the skills to assist someone in crisis," Meyer said. "However, offering hope, listening intently and knowing resources to access often save a life."
Here's the full schedule:
Tuesday, Sept. 6, 1 p.m., "College Students at Risk for Suicide: What You Can Do to Help," Faculty/staff lecture, Shumaker Research Building, Room 139 
Wednesday, Sept. 7, 6:30 p.m., "#IAMACCEPTANCE Campaign," Strickler Hall, Middleton Auditorium, Room 101
Thursday, Sept. 8, noon, "Lift Up Fair," Red Barn
Friday, Sept. 9, 11:30 a.m., "Cards SPEAK Launch," Kornhauser Health Sciences Library