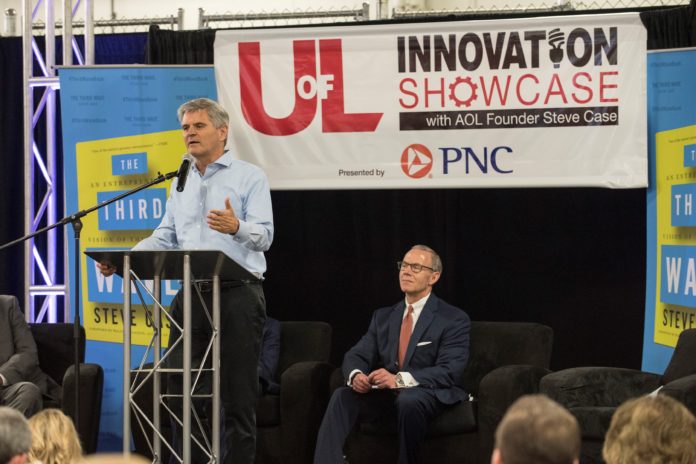 Local startups, some with ties to the University of Louisville, will compete for $100,000 when 'Rise of the Rest' comes to campus next month.
The 'Rise of the Rest' seed fund is backed by Revolution, an investment firm led by America Online co-founder, Steve Case. The fund invests in early-stage companies located outside of major startup hubs, like New York City or San Francisco.
Those in Louisville, for example.
Local startups MailHaven, FreshFry, Inscope Medical Solutions and others each will have the chance to pitch when the fund comes to Louisville on Friday, May 11.
The Louisville event is at 4 p.m. at the Speed Art Museum on the Belknap campus.
According to the Rise of the Rest website, the evening will include networking, an open bar and a fireside chat with Case and J.D. Vance, the seed fund's managing partner and author of Hillbilly Elegy: A Memoir of a Family and Culture in Crisis.
After that, the Louisville entrepreneurs will pitch their their companies to the judges for a shot at $100,000. The judges include Case, Vance, Revolution partner David Hall, and Google for Entrepreneurs director Mary Grove.
This is a return for Case, who also came to UofL in 2016 with Rise of the Rest. Then, he attended an Innovation Showcase at the UofL Engineering Garage and spoke at the PNC Club at Papa John's Cardinal Stadium.
Louisville is the last stop of the 2018 Rise of the Rest tour, after Dallas, Memphis, Birmingham and Chattanooga.