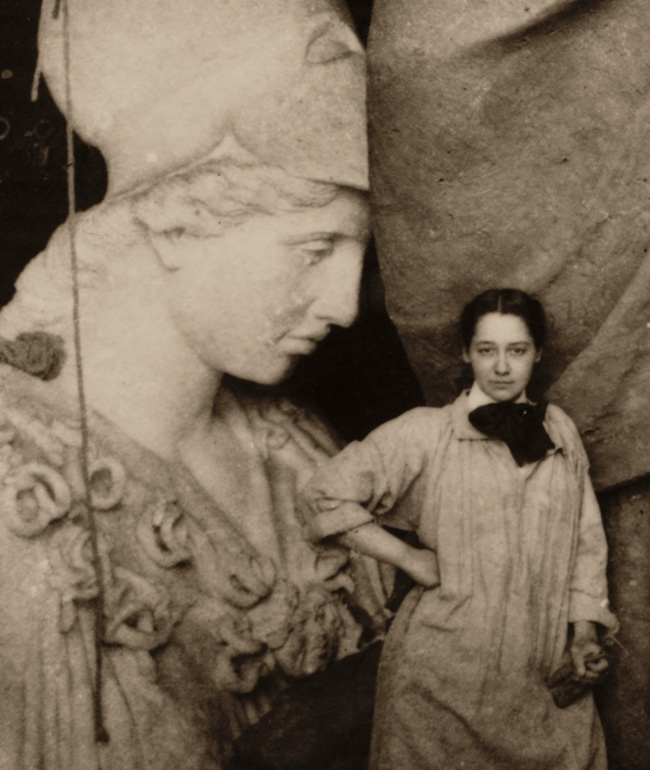 Fighting a longstanding gender imbalance on Wikipedia, UofL's Bridwell Art Library recently hosted the Louisville Art + Feminism Wikipedia Edit-a-thon, an event it has staged several times since 2014 to add and improve articles on lesser known female artists.
This year's event welcomed UofL students, faculty and staff of all gender expressions to edit the site's articles in a collaborative online setting. Articles on mostly local women artists were improved and edited, including Julie Chen, Ann Stewart Anderson, Adele Brandeis, Marcia Shallcross Hite, Nancy Rexroth, Enid Yandell and Martha Holmes. Other improvements focused on the local company Hadley Pottery and popular Mexican artist Frida Kahlo
Originally scheduled to be held at the Speed Museum, this year's event was moved to a remote setting due to COVID-19, and the Art Library plans to host next year's event at the museum to increase visibility and boost attendance. A small group comprised of UofL staff and faculty met on Teams for two days during two-hour sessions.
"Hosting an event whose aim is to inspire comradery and passion in a remote setting was challenging, but worth it," said Art Library Director Courtney Baron.
"We can already see the impact our local event has on improving the coverage of women artists on Wikipedia. Perhaps this year the most valuable accomplishment was the transition from an in-person to a virtual event. We were able to accomplish a lot remotely."
Prior to the Edit-a-thon, Baron and her colleagues, Collections Coordinator Trish Blair and Circulation and Reserves Manager Kathy Moore, created a research guide, with a list of articles that need to be improved.
"There is still a lot of work to do to mend the gender gap on Wikipedia, especially in regards to arts content and editorial representation," Baron continued. "More women need to be contributing to Wikipedia because their participation has a huge impact on the content."
While conducting research to create the guide, Baron said "we discovered so many Kentucky women artists who are not featured at all on Wikipedia. This means they are largely unknown outside of our region."
"Our next step is to create stub articles for these artists that can be expanded at future edit-a-thon events."
One of the world's most-visited websites, Wikipedia is maintained and edited by mostly male volunteers, resulting in well-known gender bias. In 2014, the feminist nonprofit Art+Feminism founded a worldwide Wikipedia Edit-a-Thon to encourage women to write new articles and edit existing pages on underrepresented artists.
The Art Library's past Edit-a-thons have been well attended, open to UofL students, faculty, staff and members of the public of all gender identities and expressions. Participants have created personal accounts on Wikipedia and learned how to edit articles, using library resources to add citations and information to Wikipedia articles on local and regional artists.
"During this year's event, 12 articles were edited with a total of 70 edits; over 4,200 words and 31 references were added, and two images were uploaded to Wikimedia Commons," said Baron. "However small, these changes have had a significant impact. In just a few weeks, the articles have been viewed over 159,000 times by Wikipedia readers around the world."
"We plan to host our 2021 event at the Speed Art Museum and will focus on Kentucky women artists with a focus on community outreach. We hope the location at the Speed means we can reach a broader audience than we would have if we held the event on campus. This is one of the many efforts we are making to increase our collaboration and strengthen our partnership with the Speed Art Museum. The close proximity to the museum – a 5 min walk – in which we can see and interact with works from the Kentucky women artists we are researching and writing about on Wikipedia, is so valuable."