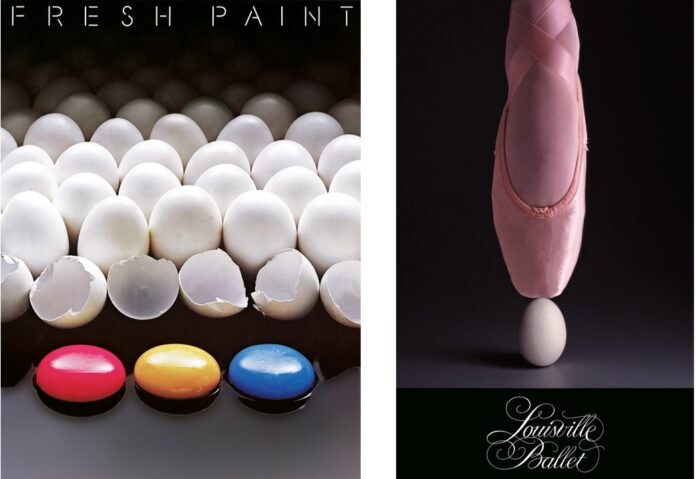 Early posters and other works by internationally renowned Louisville artist Julius Friedman (1943-2017) are featured in the exhibit The Early Poster Designs of Julius Friedman, 1965-1980, hosted by Photographic Archives, part of UofL's Archives and Special Collections (ASC).
Held in the ASC galleries through Dec. 16, the exhibit will open with a reception on July 14 at 5 p.m. featuring the dedication and renaming of the Photographic Archives gallery in Friedman's honor.
Friedman's sister, Carol Abrams, donated the bulk of his artistic works to the Photographic Archives after his passing in 2017.
"Julius loved to mentor students and fellow artists. In giving his work to the Archives and Special Collections, students can learn from his work," she said.
Abrams also provided support to renovate the gallery, enhance storage for ASC's photographic holdings, including Friedman's work, and prepare the collection for research by the community. This preparatory work is ongoing, and the full collection is expected to be open to the public in 2023.
Beloved by the local arts community, Friedman also was highly regarded among international audiences. Perhaps best known for the posters "Fresh Paint" and "Toe on Egg," Friedman created posters and other graphic works for a broad range of clients. Outside of his design work, Friedman created his own artwork through photography – often printing on unique surfaces like metals and fabrics – as well as sculpture, furniture design, collage, book art and collaborative video. While this exhibit focuses on his early posters, the collection includes this broad range of media and formats.
"Julius Friedman was such a significant figure in our local arts scene," said ASC Director Carrie Daniels. "We are delighted to serve as the home of his archive, and to present a slice of it to the community in this exhibition."
Friedman was a graphic design graduate of UofL and had a decades-long relationship with the University Libraries. His work frequently appeared in ASC exhibits, including a 2012 celebration of Photographic Archives' 50th Anniversary, which featured Friedman's photographic capture of a ballet dancer in mid-swirl. Friedman's close friend, former Art Library Director Gail Gilbert, inspired one of Friedman's later efforts, a project titled The Book. Gilbert suggested that Friedman create works of art from old books that otherwise would have been thrown away, and he ran with the project, taking old books, tearing them, twisting them, boring into them, reconstituting them and creating art. The Book consists of 130 photographs of that art.
Among ASC's Oral History Center digital offerings are two recordings of conversations between Abrams and ASC archivist and local historian Tom Owen. In them, Abrams discusses her memories of growing up with Julius, her older brother and only sibling, and how she came to work alongside him in his studio and then gallery to exhibit and sell his work commercially. Abrams recounts observing her brother's talent burgeoning in childhood and watching him become successful as an adult. She also talks about establishing a nonprofit foundation in her brother's name to help young people pursue academic degrees in the arts, the Julius Friedman Foundation.
The Early Poster Designs of Julius Friedman, 1965-1980 will run July 14-Dec. 16 in the Julius Friedman Gallery, on the lower level of Ekstrom Library on UofL's Belknap campus.