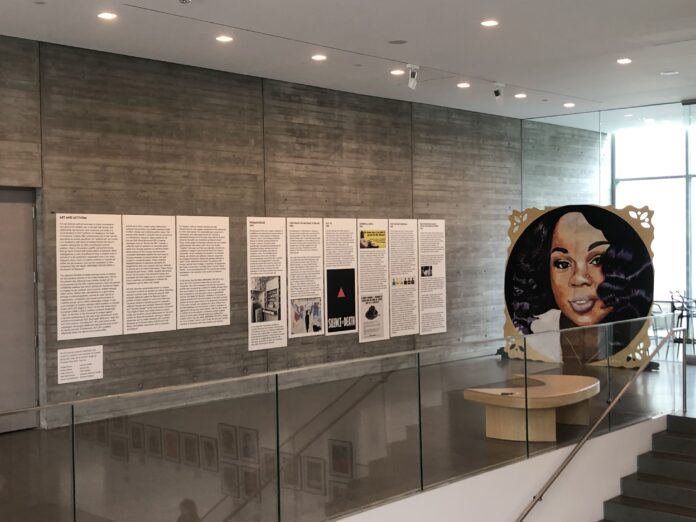 Students in UofL Professor Chris Reitz's Art and Activism seminar contributed to the Speed Art Museum's exhibition "Promise, Witness, Remembrance," in honor of Breonna Taylor.
The 10 students researched and produced a short history of activist art since the 1970s in parallel with the exhibition as part of a special installation of Aron Conaway's portrait of Taylor that served as a rallying point for racial justice demonstrations last year.
Taylor, 26, was fatally shot by police March 13, 2020, in her Louisville apartment. Her death sparked weeks of demonstrations locally, nationally and globally.
The students' timeline and surrounding text appear beside the portrait and teach about the rich tradition of "political art" and the art of activist movements. The work will be on exhibit through the end of June.
Reitz and three of the students — Cathy Shannon, Flora K. Schildknecht and Hannah DeWitt — will participate May 21 in
"Virtual After Hours at the Speed"
to discuss the process behind the research timeline and art interpretation their class created. The discussion can be watched live
here
.
More photos can be found on the Hite Art Institute Facebook page
here
.