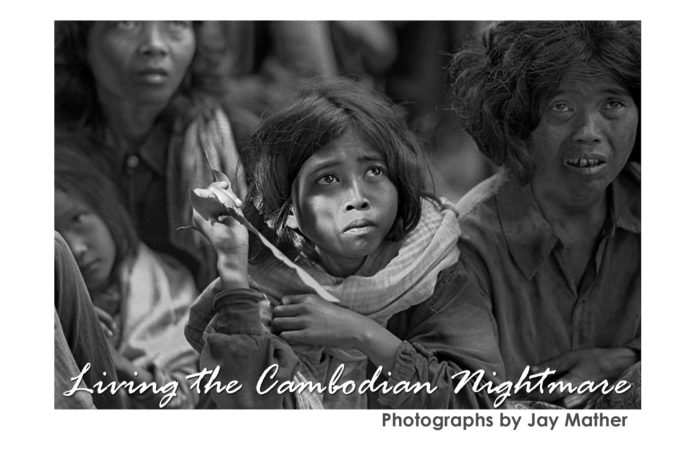 The Louisville Photo Biennial is one of the region's largest shared arts and culture traditions and UofL is in on the action.
The Biennial, now in its 11th year, runs through Nov. 10 with 69 exhibits, 10 workshops, 42 receptions and artist talks.
Photography exhibitions – spanning traditional to contemporary and local to global – are mounted at museums, galleries, businesses and cultural institutions all over the city.
UofL is participating with a number of exhibitions at campus galleries.
"Any festival that hopes for longevity needs to support and encourage young artists and our partnerships with all our local universities, especially the University of Louisville, allow us to do that," said Sam Miller, gallery assistant at Paul Paletti Gallery and a Photo Biennial administrator. "In addition to the faculty who have helped as Biennial volunteers, we have always been able to count on UofL to provide the most diverse programming. For an example of that you need to look no further than 2019. We have 2 historical shows – the Walker Evans and Jay Mather, which won a Pulitzer, and two shows curated by grad students, Rachid Tougoulla and Zed Saeed. Its depth like that that makes us look forward to the University's Biennial contribution year after year."
"Lyric Documentary: The Works of Walker Evans"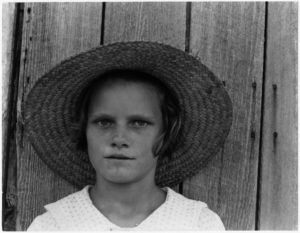 This show focuses on a two-year period (1935-36) in which the American photographer Walker Evans created some of the most iconic images of America in the throes of the Great Depression. Featuring letters and photographs from the Library of Congress and from the Roy Stryker Papers housed at UofL's Archives and Special Collections, this exhibition includes a special section on Evans's photographs for "Let Us Now Praise Famous Men," by James Agee. The show was curated by MFA photography student, Zed Saeed.
Location: Schneider Galleries, Schneider Hall, UofL
Schedule: Running through Nov. 1. Gallery Hours are Monday-Friday 9 a.m.-4:30 p.m.
"Gentlemen's Clubs: Photography by Zed Saeed"
Saeed's graduate work uses the aesthetics of straight photography to capture images of places and people that are off limits or inaccessible. The Gentlemen's Clubs of Louisville often hide in plain sight. Saeed's photography of these clubs is an ongoing project in which he hopes to capture images and stories of a forbidden spaces and their inhabitants.
Location: Schneider Galleries, Schneider Hall, UofL
Schedule: Running through Nov. 1. Gallery Hours are Monday-Friday 9 a.m.-4:30 p.m.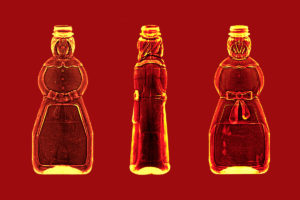 Photographs in this show are dependent on the projection of light rather than on a camera or lens. The works in "Lensless," including chemigrams, photograms and lumen prints, engage with current trends in which the camera is superfluous to the production of photographic images. This group exhibition is curated by Mitch Eckert, Associate Professor of Art.
Location: Cressman Center, 100 E. Main St.
Schedule: Running through Oct. 26. Gallery hours are Wednesday-Friday 11a.m.-6 p.m. and Saturday 11 a.m.–3 p.m.
"Living the Cambodian Nightmare: Photographs by Jay Mather"
Archives and Special Collection presents this collection of Pulitzer Prize-winning photos taken for The Courier-Journal in 1979. The exhibition marks the 40th anniversary of the fall of Cambodia's Khmer Rouge regime.
Location: Photographic Archives, Lower Level, Ekstrom Library
Schedule: Running through Dec. 16. Gallery hours are Monday–Friday  9 a.m.-5 p.m.
"Morocco, Many Eyes, One Vision!"
This spring, five photography students received a scholarship from Hite Art Institute to travel to Morocco under the supervision of Professor Mary Carothers and Rachid Tagoulla, Hite's first international MFA student. The group participated in a film festival sponsored by Ibn Zohr University, based in Agadir, a modern coastal city where they made lasting friendships from all over the world. Students also met with photographers from Club Photo d'Agadir and discussed ways to build exchange exhibitions. The Hite students then accompanied Professor Carothers to Tetouan, an ancient city nestled in the Rif mountains, where she has developed a partnership with Green Olive Art Center. This partnership will provide customized artist residencies for Hite students beginning summer 2020.
"Morocco, Many Eyes, One Vision!" presents an inclusive exhibition of photographs by the Hite students who attended the excursion and members of Club Photo D'Agadir. Curated by Tagoulla, the exhibition asks audience members to explore the ideas and emotions that bind humanity together.
Location: Hite Art Institute Portland MFA Studio, 1606 Rowan St.
Schedule: By appointment, call 502-852-6794