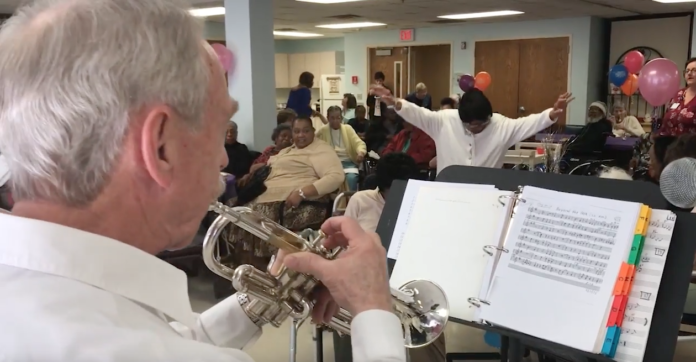 UofL researchers are using the power of the arts to measure aging improvements. UofL's Center for Sustainable Health and Optimal Aging is working with the Jewish Heritage Fund for Excellence and Fund for the Arts on this $25,000 research project. Residents at three different Christian Care facilities are seeing and hearing all forms of art.
Researchers are looking to see how art, such as music, improves emotional, physical and mental health, especially among seniors with memory loss. Residents will be tested before and after each art session to see if their health improved.
"When you see the people dancing or when they know the words, or people that aren't able to speak because of a stroke, but once a song comes on, they are able to mimic the song with their mouth, that's beautiful to me," said Jackie Laskee, activities director at Christian Care Communities. "That brings joy and a tear to my eye."
Check out the video to learn about this research.