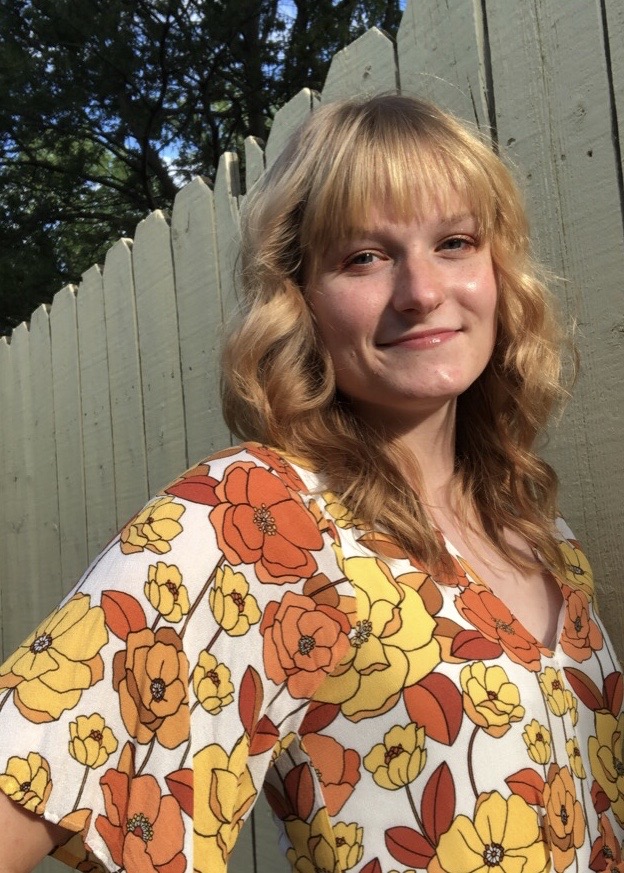 Next year, graphic design student Ava Becker is going to see her work all over her hometown of Columbus, Indiana. Becker, a junior, designed the winning logo for the 2021 Columbus Bicentennial celebration. She credits the skills she has learned so far at the University of Louisville with helping her put together the top design.
"I started designing in high school, but high school Ava's design capabilities would not have won this contest, that is for sure," she said.
Becker decided to focus on the unique architecture of Columbus and the winning logo features (see below, from left to right) the Robert N. Stewart Second Street Bridge, First Christian Church, the Bartholomew County Courthouse and North Christian Church.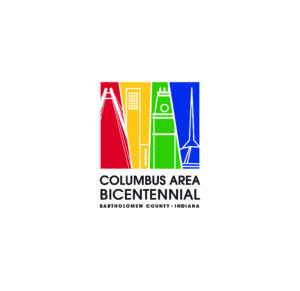 "They were looking for submissions for a logo that encapsulated Columbus and its 200 years of history," Becker said. "I referred to things that I learned about graphic designer Paul Rand in my 'Typography and History of Graphic Design' classes with Leslie Friesen and Steve Skaggs."
Rand, known for his corporate logos, was influential in branding for Columbus, she said. "I was very inspired by this as Rand's designs are still very present in Columbus almost 50 years later, so I wanted to allude to him, or almost honor him, by following the color scheme from his work. I chose Avante Garde as my font, which is also commonly used in branding across Columbus."
Becker said she will wait until this year is over to decide on her specific career goals, but is thinking about merchandise and packaging design.