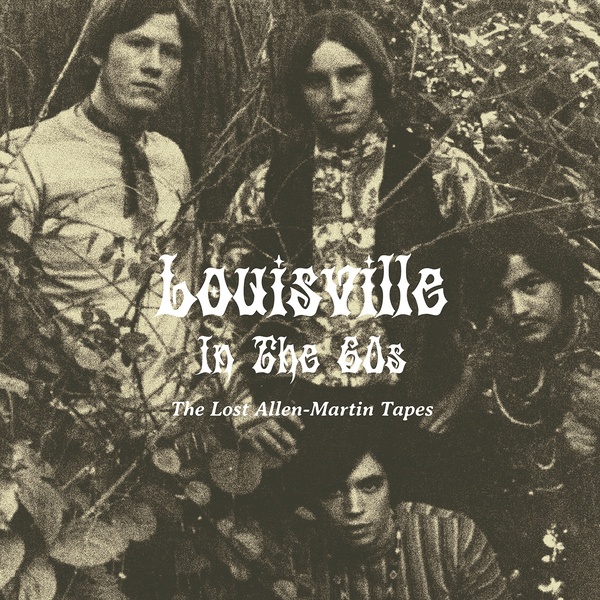 The University of Louisville's Archives and Special Collections will preserve studio tapes from the long-running, iconic Allen-Martin Studio, including recordings from bands such as The Oxfords, The Carnations, The Monarchs, Exile, Harvey Fuqua, Lester Flatt, The Rugbys and Bodeco.
The project originated with Marvin Maxwell, a drummer and founder of Mom's Music, who purchased the master tapes in 2005 and has since released or re-released several recordings commercially with his partner, Walker "Ed" Amick. Maxwell has now sought ASC's assistance in preserving the tapes.
Once a fixture in the local music scene and perhaps the oldest recording studio in the area, the Allen-Martin Studio was begun in the mid-1950s under a different name, eventually moving to 9912 Taylorsville Road until it closed in 1999.
The Allen-Martin Studio Collection includes recordings of most of the prominent bands who performed and recorded in Louisville during the 1960s, as well as popular national acts, said Jeff Jobson, a music chronicler and aficionado who is collaborating with ASC personnel to help catalogue the tapes.
"This was an especially exciting time, since it was not uncommon for local Top 40 DJs to manage local bands and 'just happen' to give them a goodly amount of airplay," before the rules changed in the 1970s and the practice was no longer allowed.
Not only are bands from the beginning of Top 40 radio in Louisville included, but also ephemera such as commercials and industrial information tapes.
"It covers a lot of people's collective memories from their most formative years," Jobson said. "I don't know if I'm even able to convey the historical value of these tapes, as this lays the groundwork for nearly all the rock and roll history of the Louisville area."
Jobson is currently also collaborating with ASC's Oral History Center to provide access to interviews with local musical artists. In the interviews "many of them refer to the period of time in their youth when they had their collective ears glued to WAKY/WKLO. And with each mention, they stress the influence of that time in what they brought to the music scene. And those musicians impressed later musicians, and so on to the present day. This is Ground Zero for Louisville's local rock music, which begat all of the underground scene which followed."
Groups or artists among the collection include:
Copperfield
Quick Draw
Tim Krekel
Lester Flatt
Merseybeats
Carnations
Rugbys
H. Fuqua (Harvey Fuqua)
Brothers Pride
Monarchs
Bodeco
Premiers (Ali Shuffle)
Howie Gano
Crushed Velvet
Buster Brown
Will Cary
Names
Dorothy Boy
Freddy George
Exiles/Exile
Another Mule
Cosmo
Chukkar
Kenny and the Accents
Troy Shondell
Trendells