This semester marks a grand changing of guards in Theatre Arts, as Kevin Gawley, assistant professor and resident scenic, lighting and projection designer, settles into his new role as chair of the department.
Nefertiti Burton, who had been chair since 2015, left in December to become chair of the Howard University Department of Theatre Arts.
It's perhaps not coincidental that Gawley, who has spent his career setting the stage for others, sees his new job in much the same light.
"It's my job to shine a light on all the excellent work that goes on here, to make sure everyone knows how truly great the work is," he said.
Gawley, who was an associate professor at the University of Wisconsin – Eau Claire in Scenic and Lighting Design for nine years before coming to UofL, said this new leadership opportunity came as an exciting surprise.
"I'm definitely someone who loves to get hands on, get dirty and make change," he said.
His top priorities include improving facilities and continuing the department's tradition of engaging in community collaborations, especially with other theatres in town. 
In a recent Insider Louisville story, Gawley also talked about highlighting the department's technical program.
"Although the acting students spend more time in the literal spotlight, the industry is just as reliant on the skillful technicians who help run that spotlight — and build the scenery, costumes, props and a host of other things. UofL actually has a very strong technical theater side, and Gawley hopes to help grow that part of the department, with a focus on expanded opportunities and relationships for the students in the community," the story said.
Gawley also noted he's not the only new kid in the department.
"In the last five years, we have seven new faculty members. It mostly had to do with retirees, because they had been here so long," explains Gawley. "There's a huge history with this program, so moving forward, it's kind of exciting to have all these fresh faces and directors. We have a new movement teacher, we have a new voice teacher, we have great talent, and so we're looking to highlight that. There is a sense that it's almost a hidden secret how good this program is."
Gawley told Insider Louisville that his design work lately has a heavy focus on theatrical projection – using projectors and screens on stage.
"I'm getting more involved in projection design and trying to develop that as part of the program here," he says.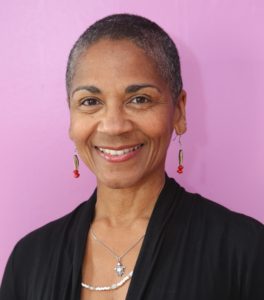 Burton first came to UofL in 1999 from the theatre community in Boston to co-direct UofL's African American Theatre Arts Program. She assumed numerous roles and responsibilities through the years, including serving as associate dean for international, diversity and outreach programs in UofL's College of Arts and Sciences. Her passion for research, teaching and community collaboration made her a beloved fixture at UofL and in Louisville's theatre community at large.
Gawley said she had a special talent for appreciating all the needs of faculty and staff members across the department, different as they may be.
"She was a great mentor in that way," he said.
Look for Gawley's work in the Theatre Arts' upcoming spring season, which opens with "Eurydice," running Jan. 26-Feb. 4. Click here for show times and online ticket sales.