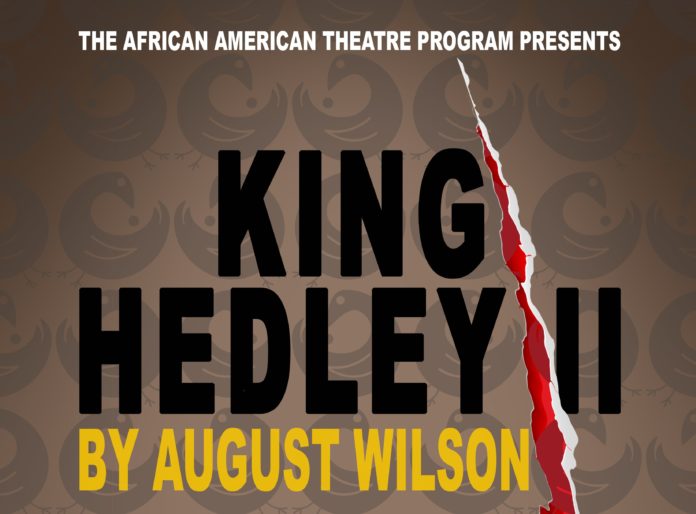 The Department of Theatre Arts is opening its 2019-20 mainstage season with a production of "King Hedley II" by August Wilson Sept. 19.
"King Hedley II," the ninth play in August Wilson's 10-play cycle that examines African American life in the 20th Century, tells the story of an ex-con trying to rebuild his life in 1985.
Hedley, the main character, wants to support himself by selling refrigerators and to start a family in Pittsburgh. Set during the Reagan administration, the play critically questions whether trickle-down economics benefited urban African Americans.
Baron Kelly, the play's director and head of graduate acting at UofL, sees the relevance of the play into today's society.
"All of the themes of inequality, zero opportunities and no sense of history or spirit left in the corners of Reagan's America still reverberate today in communities across this country," said Kelly. "Poverty and police killings of black people still blight African American communities across America with pervasive inequality and rage."
"King Hedley II" is an appropriate start to Theatre Arts' "Season of Black Plays," said Johnny Jones, director of the African American Theatre Program for the department. 
Wilson's 1996 speech, "The Ground on which I Stand," was one of the inspirations for the season's theme. Wilson's speech called for American theaters to tell more stories about the African American experience.
Theatre Arts faculty and staff selected six plays that engage race and blackness on various levels and they will produce each work along with activities to foster engagement, inclusivity and cultural consciousness throughout UofL and surrounding communities. 
"I really want people to think about how these plays speak to America as a whole, not just one group of people — that really is the goal," said Jones.
The production will open Thurs., Sept. 19 and will continue its first week run through Sept. 21. The production will continue its second week run Sept. 26-29. Evening performances start at 7:30 p.m. Sunday matinees are at 3 p.m.
"King Hedley II" will run at the Playhouse, 1911 South Third Street. Purchase season tickets, which are $50, here. Tickets for individual performances also are available here or call 502-852-6814.