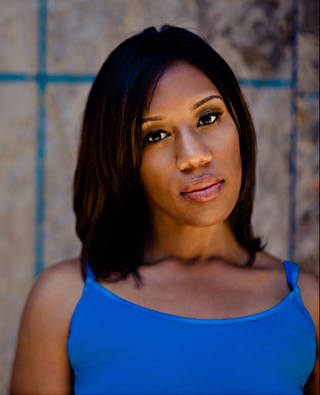 Theatre Arts' African American Theatre Program presents "Fabulation or the Re-education of Undine," Feb. 23-March 4 in celebration of Black History Month.
"Fabulation" is a social satire about an ambitious, haughty African-American woman, Undine Barnes Calles, whose husband suddenly disappears after embezzling all of her money. Pregnant and on the brink of social and financial ruin, Undine retreats to her childhood home in Brooklyn's Walt Whitman projects, only to discover that she must cope with a crude new reality. Undine faces the challenge of transforming her setbacks into small victories in a battle for self-affirmation. Written by Lynn Nottage, "Fabulation" is a comeuppance tale with a comic twist.
Jacqueline Thompson is the visiting director for the production. Thompson hails from St. Louis, where she's an actress, director and assistant professor of acting and directing at the University of Missouri-St. Louis. Thompson is also a UofL alum, having earned her Masters in Fine Arts in Acting and graduate certificate in African American Theatre in 2012. UofL's Theatre Arts Department offers the only such graduate certificate in the country. 
Thompson is excited to be back and shared some thoughts with UofL News about the production. 
UofL News: What makes this production of 'Fabulation' unique?
Thompson: The cast of this production make it special. We have a cohesive ensemble including undergrad and grad students and alumni. The rehearsal space has been filled with such enthusiastic energy. They have supported and encouraged each other and continue to lift each other up in process. This bond created a safe artistic space for actors to grow and take risk.  
UofL News: What makes this show timely and relevant for audiences now?
Thompson: At the core of 'Fabulation,' we find the consequences of lack of authenticity. In today's climate of social media, we see displays of  people showing  their 'fabulated' lives through filters and snapshots. This story illustrates what happens when the representative self gets stripped away.    
UofL News: What has been challenging and/or rewarding about this show for you?
Thompson: I have the deepest gratitude for the opportunity to come back to direct. It's one of those full circle moments that creates pride and allows you to examine your own growth. It's been surreal walking through the halls of the department, taking in how everything has changed, yet remained the same. It still feels like home.   
UofL News: You're a graduate of the African American Theatre Program, what brought you to the program initially?
Thompson: In my undergad at Clark Atlanta University, several of my classmates came to the program. When searching programs, I contacted many of them and became interested in the AATP. The fact that it's the only graduate certificate in the country for African American Theatre was impressive.  
UofL News: How did the program help shape you as a performing artist and theatre maker?
Thompson: Graduate students are given a myriad of responsibilities, all of which provide experience and training to be multi-faceted in a vast area of the arts after graduation. An essential element for sanity in juggling all of this is discipline, organization and planning. Last September, I taught and was in rehearsal for a show I was directing during the day and in rehearsals for a show as an actor in the evenings. This is typical for an artist but prior to the skills I required from the program, being able to manage all of those projects would have been impossible.
UofL News: Any lessons you learned as a student at UofL that you bring to this show now?
Thompson: I learned to trust the process and to trust myself. The  program has allowed me to boldly stand on my creative choices and freed up the doubt that plagues many young artist of not feeling equipped to compete in this industry. A phrase I have shared with the cast and one that is a guiding principle for my life: 'You are enough.'
The show starts at 8 p.m. Feb. 23 and 24 and at 3 p.m. Feb. 25. It resumes at 8 p.m. March 1-3 and at 3 p.m. March 4 in the Playhouse Theatre, 1911 S. 3rd St. Tickets are $8 for UofL students, $12 for other students and alumni, faculty, staff and seniors and $15 for general admission. Click here to purchase tickets.