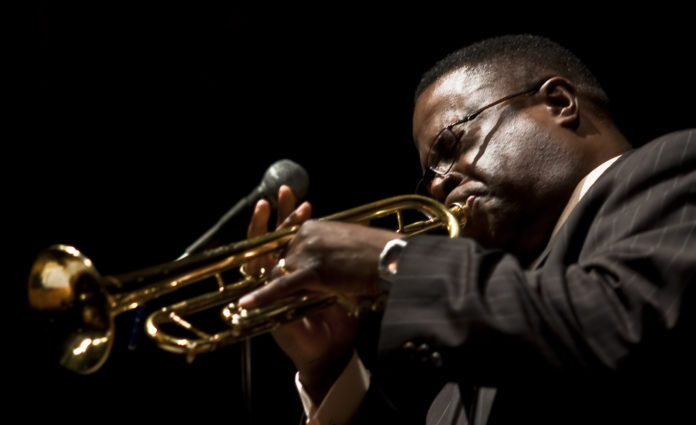 UofL's School of Music is celebrating Black History Month with several chances to enjoy the upper echelon of jazz performance.
This year marks the 25th anniversary of its African American Music Heritage Institute with concerts, lectures, workshops and clinics Feb. 13-17.
The theme is "Third Stream: The Fusion of Jazz and Classical Music," and the featured artist is Emmy Award-winning trumpeter, composer and educator, Orbert Davis, who is also founder and musical director of the Chicago Jazz Philharmonic. He'll be joined by members of the philharmonic, which bills itself as "America's definitive third stream orchestra, where jazz and classical meet in harmony." 

Davis will play with the UofL Symphony Orchestra and UofL Jazz Studies students in a concert at 7:30 p.m. Feb. 16 in Comstock Concert Hall. Tickets are $10 general admission, $5 for students and free for UofL students with ID at the door. 
Jerry Tolson, jazz professor, started the African American Heritage Institute a quarter century ago and has since programmed it to explore African American influence in a variety of genres such as gospel, jazz, classical and others.
"I've been doing it ever since to help expose our students to more diversity in music," Tolson said.
In addition to UofL students, there will be about 300 local grade school students in attendance, learning the fine art of jazz.   
The School of Music is also hosting its annual Jazz Fest Feb. 21 and 22, which brings jazz music's most celebrated names to Louisville for concerts, workshops, master classes and camaraderie for players and the public alike.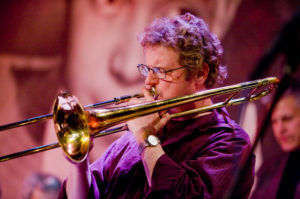 Acclaimed Jazz Trombonist Tom Garling and pianist Aaron Goldberg will headline the School of Music's 28th annual festival.
Garling has been in high demand for 30 years as a performer, composer, arranger, recording artist, producer, teacher, director and clinician. He'll play with UofL's Jazz Ensemble I at 8 p.m. Feb. 21 in Comstock Concert Hall.
Goldberg was described by The New York Times as a "post-bop pianist of exemplary taste and range" and has released five albums as a solo artist. He'll perform with UofL's jazz faculty at 8 p.m. Feb. 22 in Comstock Concert Hall.
Tickets to Jazz Fest concerts are $15 for general admission and $5 for students with ID. 
Tickets may be reserved by calling (502) 852-6907 or they may be purchased at the door.
UofL's Jazz Fest celebrates America's indigenous music and is also part of the university's observance of Black History Month.