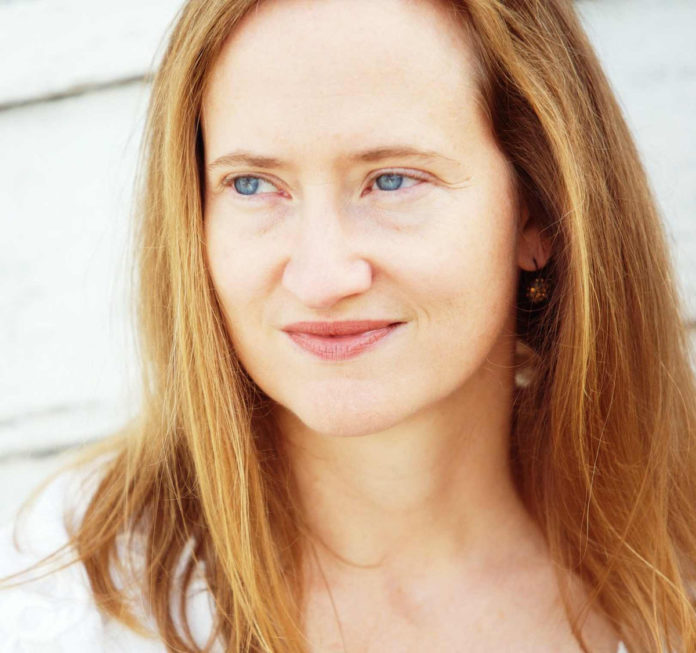 Rachel Grimes, a pianist, composer and 1993 alum of UofL's School of Music, has created a new, inventive folk opera, "The Way Forth" which uses lush layers of voices and orchestrations to explore perspectives of Kentucky women from 1775 to present.
The project also features artistic video as visual accompaniment, with a feature-length film set to be released next year. 
"The dream here is that, once we get this film finished, I can take it around to a lot of different places in Kentucky and the region and have screenings and conversations," Grimes said in a recent interview with "Kentucky Monthly" magazine.
A few years ago, Grimes, who lives in Carrolton, Kentucky, helped her parents move into assisted living facilities. In doing so, she found a treasure-trove of family documents, photos and letters spanning several generations. In 2016, she began researching some of the more vexing questions that surfaced about people, places and events. 
"Every time you open up a tub of photographs, you take all these different journeys and detours … 'Look how that person looks just like my baby cousin'… It's just this crazy journey that you go on when looking at family things," she told Kentucky Monthly.
She also wanted to look at the larger history of Kentucky, including voices that were deeply marginalized and poorly represented.
"I wanted to investigate some of the lore, some of the stories, the linear chronology of the settlement of Kentucky, but also the daily life in Kentucky … through the eyes and ears and feelings of women," she told Kentucky Monthly.
On the album, stories emerge such as Dolly, a slave from Boonesborough's settlement; Patsy, a Winchester farmer and Sara Katherine Simpson Jones of Lincoln County, who was able to attend high school by taking work in town.
Taken together, the songs weave a tapestry of yearning, nostalgia, grief and intimacies of everyday life through rich orchestrations. 
Instrumentation includes piano, harp, strings, choir, lead vocals and narrators. Special guest collaborators are Stephen Webber, Timbre Cierpke, Joan Shelley and Nathan Salsburg. The experimental film was created in collaboration with Catharine Axley, a filmmaker in residence at the University of Kentucky.
"The Way Forth" is available, along with other work by Grimes, online.  
Grimes creates music for chamber ensembles, orchestras, film and collaborative live performances. Her work has been performed by ensembles such as the Louisville Orchestra, Kansas City Symphony, Knoxville Symphony, A Far Cry, Longleash and the Dublin Guitar Quartet.
Recent works include the soundtrack "The Doctor From India" (2018), "The Blue Hour" (2018), "Through the Sparkle" (2017), "The Clearing" (2015) and numerous albums with the ground-breaking indie chamber group, Rachel's. 
She holds a bachelor of music from UofL's school of music in music theory and composition.