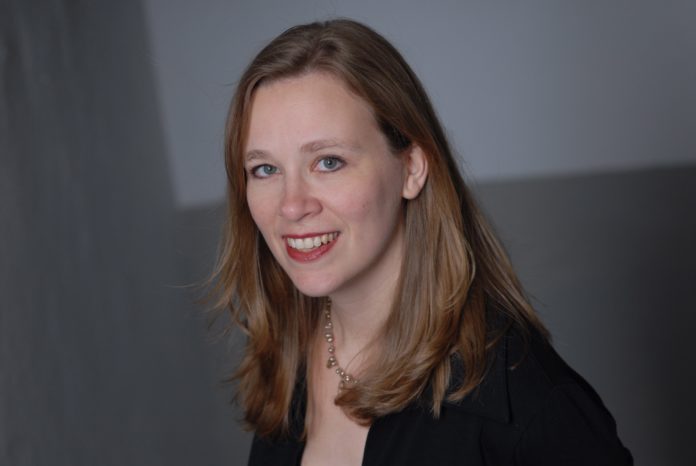 The University of Louisville School of Music presents its annual New Music Festival Nov. 5-9, with a slate of renowned guest artists and composers such as Amy Williams, Sam Pluta, the Elysian Trombone Consort and A/Tonal. 
The festival will include a screening of Zahra Partovi's new film "Softly: A Giant Step," an experimental film focusing on the music of American modernist composer Morton Feldman. Following the film, UofL faculty and guest artists will perform three of Feldman's shorter works.
Williams, the festival's headlining composer, is associate professor of music at University of Pittsburgh. Her award-winning music has been performed in the United States, Asia, Australia and Europe. 
"I am a composer and I am a new music pianist," she says. "The two are inseparable in my artistic objectives. I often write pieces with specific performers in mind, exploiting their individual technical abilities and qualities. My sound arises from a modernist aesthetic but also benefits from a polystylistic approach that is distinctly American."
Williams, who grew up in Buffalo, New York, recently spoke with the Pittsburgh Post-Gazette about her life as a musician of new "classic" music. Here's an excerpt from that conversation:
Pittsburgh Post-Gazette: You recently returned from a Fulbright Fellowship in Ireland — any fond memories?
Williams: Oh yes, I was teaching at the University College Cork, Ireland, for a year. I remember… there's a great sense of community around music there. I was at a pub once when the woman behind the bar rang the bell and a gentleman started singing in a proper Irish tenor. Soon the entire pub was singing along. It was this amazing feeling of connection and community … I won't forget that.
Pittsburgh Post-Gazette: And now that you're back home, what's a day in the life for a composer-teacher-pianist? 
Williams: Well, my primary job is as a professor at University of Pittsburgh. For me it's all about balance, and it depends on what deadline is next. The ideal day involves practicing a couple of hours and composing a couple of hours. I spend a couple of hours handling the business side of things —- I'm also the artistic director and composer-in-residence of New Music on the Point Festival in Vermont. Really, a day is bouncing around between these things. I can't give up any of them — performing and composing are completely integral.
Pittsburgh Post-Gazette: … Can you talk about your compositional style?
Williams: I try to incorporate techniques and sounds from all different kinds of music and internalize it into my own style. I think that kind of cultural openness is a very American thing.
Samples of Williams' music are available for listening on her website, amywilliamsmusic.com.    
As for UofL's New Music Festival, in addition to performing in nightly concerts, festival guest artists will present master classes and lectures throughout the week. See the detailed schedule for all events, which are free and open to the public.