Louisville Visual Art has announced its annual Louisville Visual Art Honors, the organization's highly coveted awards, with all of the recipients having strong UofL ties. 
Grant Johnson, communications and marketing director for LVA, said the awards underscore the significant impact Hite Art Institute plays in the art community of Louisville and the strength and value of the two organizations' longtime relationship.  
"As I have grown into a role at Louisville Visual Art and as a practicing artist in town, I see the Hite's influence and presence interwoven throughout the city's art community," Johnson said. "As LVA provides exceptional education programs for young artists in primary and secondary school, we often see them continue their studies at Hite."
The honorees were recognized in four categories:
• The 2019 Legacy Award Recipient is Ed Hamilton, internationally-renowned sculptor whose work often addresses themes of American slavery and the ongoing struggle for Civil Rights. Hamilton is a 1969 UofL graduate and received a Doctor of Arts honorary degree from UofL in 2004.
• The 2019 Benefactor of the Year Award Recipient is Reverend Al Shands III, a prominent collector and commissioner of art by local and international artists. His Great Meadows Foundation has funded numerous UofL educators including, recently, Hite professors Ying Kit Chan, Mary Carothers and Rachel Singel.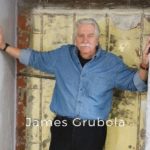 • The 2019 Visual Art Educator Award Recipient is James Grubola, longtime Hite Professor of Art. Grubola also served as chair of the Department of Fine Arts and director of the Hite Art Institute for 16 years, overseeing many changes including the addition of a program in glass along with the construction of the Cressman Center for Visual Arts – the university's first, permanent, non-medical facility in downtown Louisville.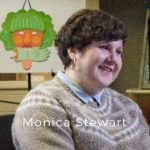 • The 2019 Emerging Artist Award Recipient is Monica Stewart, MFA Candidate at Hite. 
The awards draw energy from the past, present and future and strengthen bonds between successive generations of artists, educators and appreciative audiences, Johnson said.
"Recognizing educators and patrons alongside artists, the Louisville Visual Art Honors embrace the entire ecosystem of visual culture, every part of which enhances the prominence, quality and purposes of art in our visually-vibrant city," Johnson said.
Honors will be bestowed at a luncheon 11:30 a.m. to 1 p.m., Friday, Feb. 1 at the Kentucky Center for African American Heritage, 1701 West Muhammad Ali Boulevard.