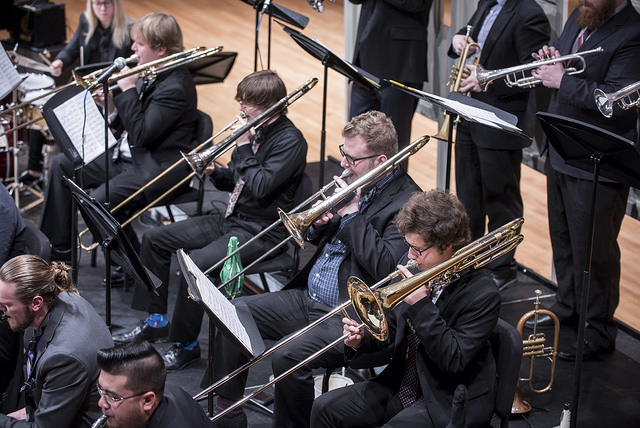 The University of Louisville's annual Jazz Fest brings in top jazz artist from across the globe to perform. But it's what happens in the School of Music classrooms that is keeping jazz alive for the next generation.
As part of the festival, Kentucky and Indiana middle and high school groups are also invited to showcase their talents. These students get the chance to perform in Comstock Recital Hall while receiving tips from professional jazz musicians. 
In other classrooms, students are able to get lessons from UofL jazz professors who help the teens hone their skills. The goal of the festival is to allow students to play music freely and enjoy jazz itself. 
Ansyn Banks, a UofL Jazz Professor, said: "I want them to take away a love for the music and an opportunity to express themselves that you can't with words."  
Check out video from the 2018 festival: