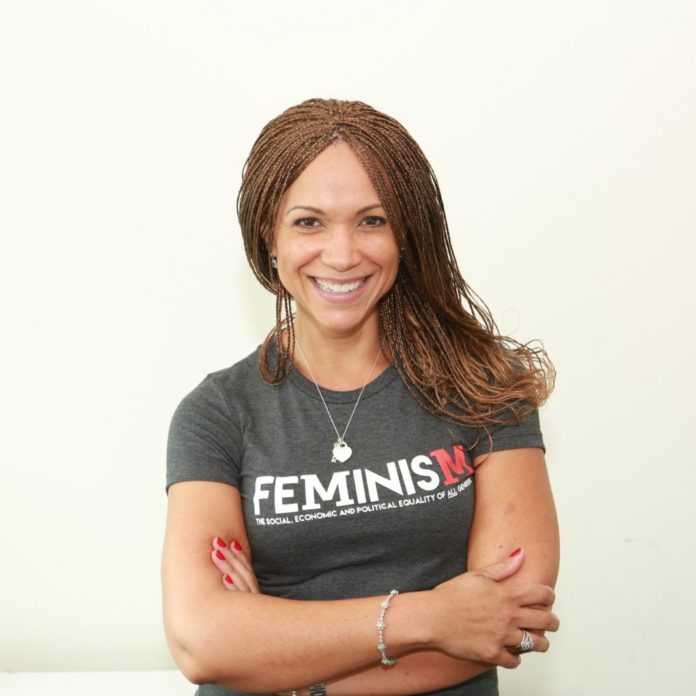 Since 1976, every U.S. president has designated February as Black History Month. UofL is hosting a number of events in celebration of the occasion, including the annual Conference on the Black Family, Feb. 23-24 at the Louisville Central Community Center, 1300 W. Muhammad Ali Blvd. 
The conference, which includes numerous workshops and a banquet and brunch, will focus this year on the theme "Elevating the Health and Safety of the Black Family and Community." 
The Feb. 23 keynote speaker is Melissa Harris-Perry, the Maya Angelou Presidential Chair at Wake Forest University, former host of the MSNBC show "Melissa Harris-Perry" and former editor of Elle.com.
The Feb. 24 brunch keynote speaker is Sybrina Fulton, who has dedicated her life to transforming family tragedy into social change following the death of her 17-year-old son Trayvon Martin in 2012. Last year, Fulton released "Rest in Power: The Enduring Life of Trayvon Martin," the book she co-authored with Tracy Martin that shares the story of her son's life and death and the rise of the Black Lives Matter movement.
Dr. Joseph McMillan, a University of Louisville administrator for 30 years and a community activist, founded the conference, which was renamed in his honor in 2010.
Click here for a full schedule of events. Registration is required in advance and must be completed by Feb. 12. There will be no on-site registration. Registration for the full conference is $200. Tickets for individual days are $125. Reduced registration rates are available for students. Banquet and brunch tables may be purchased as well.  
Music, theater and more
The School of Music's 22nd annual African American Music Heritage Institute is on Feb. 5, featuring clinics, lectures, workshops and performances.
At 8 p.m., Core Ensemble, a group that celebrates diversity through chamber music theater, will present the program "Ain't I a Woman!" The program features actress Shayla Simmons and a trio of cello, piano and percussion players honoring the lives of four significant African American women: ex-slave and abolitionist Sojourner Truth, novelist and anthropologist Zora Neale Hurston, folk artist Clementine Hunter and civil rights worker Fannie Lou Hamer. The text is by Kim Hines, and the musical score is drawn from the spirituals of the Deep South, the urban exuberance of the Jazz Age and concert music by African American composers including Diane Monroe.
Other institute events include a workshop presentation for area students and their instructors at 10 a.m. and an informal question-and-answer session with performers at 3 p.m. All events are in Comstock Concert Hall, School of Music, 2301 S. Third St.
On each February Sunday from 3-6 p.m., the Louisville Free Public Library, in partnership with the Health Sciences Center UofL Office of Diversity and Inclusion, will host the African-American History Film Series. 
The series opens Feb. 4 with "Marshall," followed by "Hidden Figures" on Feb. 11; "42: The Jackie Robinson Stories," Feb. 18; and "Loving" on Feb. 24. All of the films will be followed by a discussion led by UofL faculty. 
The University of Louisville-Yearlings Club spring forum series will include the Black History Month program, "The Art of Protest through Cultural Expression," on Feb. 11 from 4-6 p.m. UofL faculty panelists will include Baron Kelly, head of acting; Johnnie Jones, African American Theater Program director; and Michael Brandon McCormack, Pan-African studies assistant professor.
The UofL College of Arts and Sciences' international, diversity and engagement programs office hosts the free, public forums in partnership with the Yearlings at the civic club's 4309 W. Broadway location.
On Feb. 13 from 5-7 p.m., UofL's Porter Scholars will gather for a game night centered on black history. The event, at the Cultural Center, also includes cultural food, games and black history-themed prizes.
From Feb. 23 through March 4, the African American Theatre Program presents "Fabulation or the Re-education of Undine." Directed by Jacqueline Thompson, "Fabulation" is a social satire about an ambitious, haughty African-American woman, Undine Barnes Calles, whose husband suddenly disappears after embezzling all of her money. Pregnant and on the brink of social and financial ruin, Undine retreats to her childhood home in Brooklyn's Walt Whitman projects, only to discover that she must cope with a crude new reality. Undine faces the challenge of transforming her setbacks into small victories in a battle for self-affirmation. Written by Lynn Nottage, "Fabulation" is a comeuppance tale with a comic twist.
The play starts at 8 p.m. Feb. 23 and 24 and at 3 p.m. Feb. 25. It resumes at 8 p.m. March 1-3 and at 3 p.m. March 4 in the Thrust Theatre Studio Arts Building, 2314 South Floyd St.
Acclaimed saxophone player Bill Evans will headline the University of Louisville School of Music's 26th annual Jazz Fest Feb. 22-24. Jazz Fest brings jazz music's most celebrated names to Louisville for concerts, workshops and master classes to honor America's indigenous music. 
Evans, who plays tenor and soprano saxophones, was a member of the Miles Davis group in the 1980s and the fusion band Elements. He has recorded 17 solo albums and received two Grammy Award nominations. He will perform at 8 p.m. Feb. 24
Nightly concerts are in Comstock Concert Hall, School of Music, 2301 S. Third St. Performances are $20 for general admission and student tickets are $5 with a valid student ID, unless otherwise noted. Tickets can be purchased in the School of Music lobby. For more information or a full schedule of events, call 502-852-6907 or visit louisville.edu/music.