Handcrafted ceramics by University of Louisville student and faculty artists will be available for purchase just in time for holiday shopping.
The university's annual ceramics sale will be 8 a.m. – 8 p.m., Dec. 2 and 10 a.m. – 2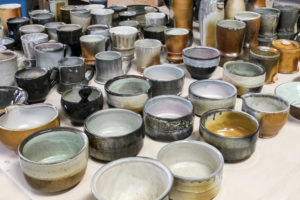 p.m., Dec. 3 in the ceramics studio in the Studio Arts building, 2314 S. Floyd St.
Many items will be available in the $10 to $30 range including plates, mugs, bowls and other tableware. Additional items including large vases, serving bowls and platters also will be available.
Proceeds from the sale benefit the UofL Hite Art Institute's Ceramic Arts Organization and help fund free public workshops with visiting artists and student travel to art conferences.
Public parking for the event is available at the Floyd Street Parking Garage, 2126 S. Floyd St.
Watch this video to learn more.