"No matter what people tell you, words and ideas can change the world." – Robin Williams
The Grawemeyer Awards have been a longstanding tradition at the University of Louisville, created to honor those who have impacted the world with just a single idea. UofL graduate, former Louisville Seminary trustee, and philanthropist Charles Grawemeyer founded the awards program in 1984 to pay tribute to the power of creative thought.
The awards draw nominations from all over the world, recognizing pioneers in five fields – Music Composition, Ideas Improving World Order, Education, Religion and Psychology. Past winners have included those who have studied the promise of public education in America, developed potential treatments for post-traumatic stress disorder, sought ways to achieve lasting peace in the Middle East, explored why Christianity has failed in its attempts to heal racial divides, and used native, traditional music to pay tribute to victims of Cambodian genocide.
The list includes Aaron Beck, considered to be the founder of cognitive therapy, Mikhail Gorbachev, and the United Nations World Commission on Environment and Development. This year's honorees and their ideas loom just as large. Their stories are featured below.
Music Composition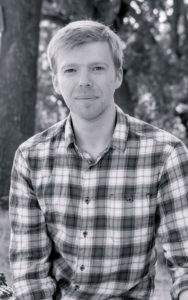 Andrew Norman, a Los Angeles-based composer of orchestral, chamber and vocal music, wrote "Play" for the Boston Modern Orchestra Project, which premiered the piece in 2013 and released a recording on its own label. In three movements, "Play," this year's winner of the Grawemeyer Award for Music Composition, explores the relationship of choice and chance, freewill and control.
The piece investigates the ways musicians in an orchestra can play with, against, or apart from one another; and maps concepts from the world of video gaming onto traditional symphonic structures to tell a fractured narrative of power, manipulation, deceit and, ultimately, cooperation. 
"'Play' combines brilliant orchestration, which is at once wildly inventive and idiomatic, with a terrific and convincing musical shape based on a relatively small amount of musical source material," said Award Director Marc Satterwhite. "It ranges effortlessly from brash to intimate and holds the listener's interest for all of its 47 minutes — no small feat in these days of shortened attention spans."  
"Play" has also been nominated for a Grammy Award for Best Classical Contemporary Composition, and Norman was recently named Musical America's 2017 Composer of the Year.
Ideas Improving World Order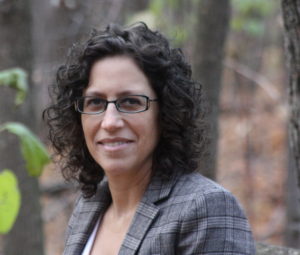 Dana Burde's 2014 book, "Schools for Conflict or for Peace in Afghanistan," explores the influence foreign-backed funding for education has on war-torn countries and how such aid affects humanitarian and peace-building efforts. Because of her analysis on this topic, Burde, an associate professor of international education at NYU, is this year's winner of the Grawemeyer Award for Ideas Improving World Order.
"I argue that instead of preventing conflict, U.S. aid to education in Afghanistan contributed to it — deliberately in the 1980s, with violence-infused, anti-Soviet curricula, and inadvertently in the 2000s, with misguided stabilization programs," Burde wrote. "In both of these phases, education aid was subordinated to the political goals of strong states and used as a strategic tool — a situation made possible in part by humanitarians' tendency to neglect education's role in conflict."  
Drawing on extensive research on the impact of U.S.-funded community-based education programs, Burde also makes a case for a sounder understanding of the role of education in state-building and recommends contributing to sustainable peace through expanded access to community-based education with neutral, quality curriculum. Her book was grounded in eight years of field research in Afghanistan and Pakistan and backed by two decades of work on education in countries affected by conflict. 
Education
Immigration. Gun control. Abortion. Gay rights. Religion. Are these and other polarizing topics too controversial to be discussed in today's high school classrooms? According to Diana Hess and Paula McAvoy, co-winners of the 2017 Grawemeyer Award in Education, teachers should encourage conversations about difficult issues. These discussions, they opine, help students understand diverse points of view and become more politically engaged adults.
Hess and McAvoy's 2014 book, "The Political Classroom: Evidence and Ethics in Democratic Education," explores the role of teachers in perpetuating serious political deliberation in schools. The book is based on a 4-year study of 35 teachers and their 1,000-plus students.
"Teachers are beginning to worry that all controversial topics are taboo," said Education Award Director Marion Hambrick. "This timely book dispels that notion and provides tangible evidence that the classroom is an unusual political place where students can learn to carefully examine divisive issues."
Hess is dean of the School of Education at the University of Wisconsin-Madison, and McAvoy directs the Center for Ethics and Education at the same university.
Religion
In "The New Abolition: W. E. B. Du Bois and the Black Social Gospel," social ethicist Gary Dorrien describes the early history of the Black Social Gospel from its 19th-century founding to its close association in the 20th century with W.E.B. Du Bois. He offers a new perspective on modern Christianity and the civil rights era by delineating the tradition of social justice theology and activism that led to Martin Luther King, Jr.
Dorrien's book earned him the 2017 Grawemeyer Award in Religion, given jointly by UofL and the Louisville Presbyterian Theological Seminary.
"We urgently need this historical and theological account in our religious communities and public discourse," said Tyler Mayfield, Faculty Director of the Grawemeyer Award in Religion and the A.B. Rhodes Associate Professor of Old Testament at Louisville Seminary. "Dorrien's book highlights a disremembered part of American religious history, one that holds relevance for contemporary discussions about race and U.S. religion. His compelling narration of the Black Social Gospel as a profoundly religious tradition of thought and activism underscores the crucial connections among the Black Church, social Christianity, the creation of black institutions, and the struggle for freedom."
Dorrien, an Episcopal priest, is a professor of Social Ethics at Union Theological Seminary in New York City and professor of Religion at Columbia University.
Psychology
Marsha Linehan, a psychology professor at the University of Washington, developed Dialectical Behavior Therapy, which balances acceptance and commitment to change in treating mental illness, distinguishing it from previous standard interventions. Research shows DBT to be an effective treatment for conditions previously considered untreatable, such as borderline personality disorder.
Linehan's work has earned her the 2017 Grawemeyer Award for Psychology. In developing DBT, she sought out difficult-to-treat, suicidal individuals and, by trial and error, created an effective intervention, which led to treatment for multiple disorders. She drew on her personal experiences — she acknowledged publicly in 2011 her own longtime struggle with high suicidality — and training as a spiritual director and Zen Master to develop an approach that taught patients how to regulate dysfunctional behaviors. The therapy relies on a toolkit of behavioral skills, including mindfulness practices, that were previously not common in mainstream psychology.
 "In addition to being considered the state-of-the-art treatment for chronically suicidal individuals, dialectical behavior therapy has been found to be effective for other behavioral disorders, including eating disorders, addiction, anxiety related disorders, post-traumatic stress disorder and depression," said Professor Woody Petry, award director.
All 2017 Grawemeyer Award winners will present free lectures about their award-winning ideas when they visit Louisville in April to accept their $100,000 prizes.