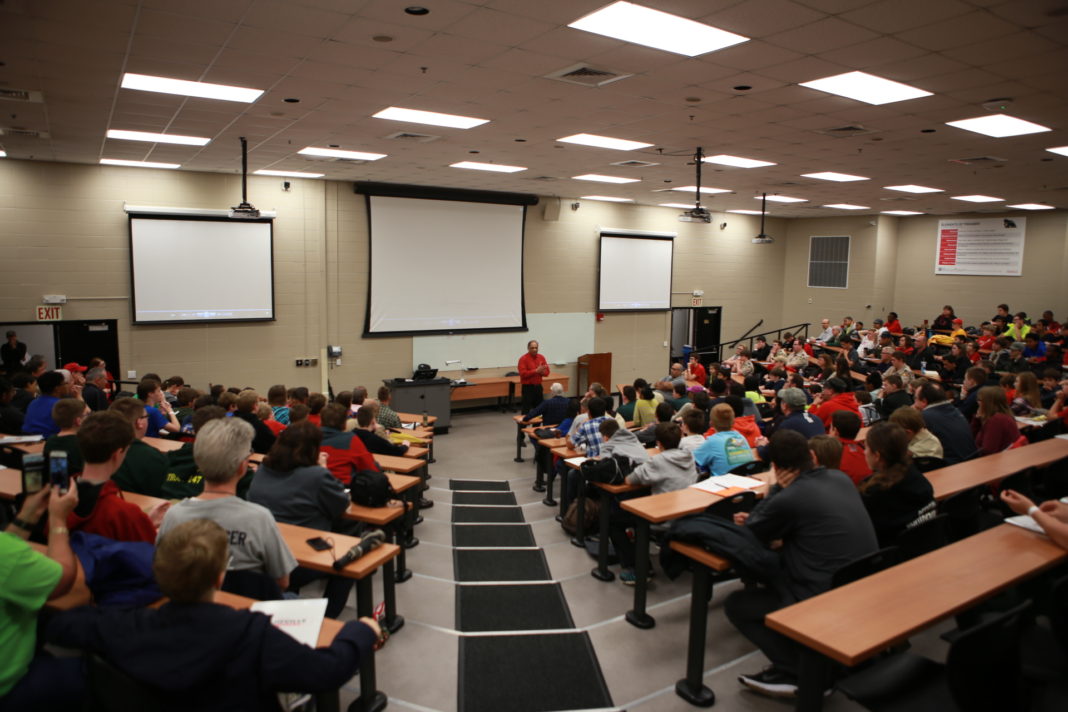 LOUISVILLE, Ky. — UofL is working with the Lincoln Heritage Council Boy Scouts of America, Girl Scouts of Kentuckiana and other local youth organizations for an event that introduces young students to college life.
Middle and high school students from across the region are invited to visit UofL's Belknap Campus 8 a.m.-4:30 p.m., Sat., May 20, for the sixth annual "College for a Day." 
The event will feature UofL faculty, staff and students and scout volunteers leading hands-on sessions that introduce students to a myriad of potential career paths. Scouts in attendance can also work toward earning a merit badge for each session.
Sessions offered this year include: archaeology, architecture, astronomy, chemistry, citizenship in the community, citizenship in the nation, citizenship in the world, communication, CPR training, crime prevention, digital technology, electronics, emergency preparedness, engineering, environmental science, first aid, graphic arts, law, medicine, personal management, robotics, space exploration and sustainability.
Parents are welcome to visit campus with their children and can speak with UofL admissions and financial aid representatives during the morning session. Campus tours also will be available.
The cost for participants is $15, which covers program materials and a lunch cookout at the Red Barn. Click Here for online registration
###