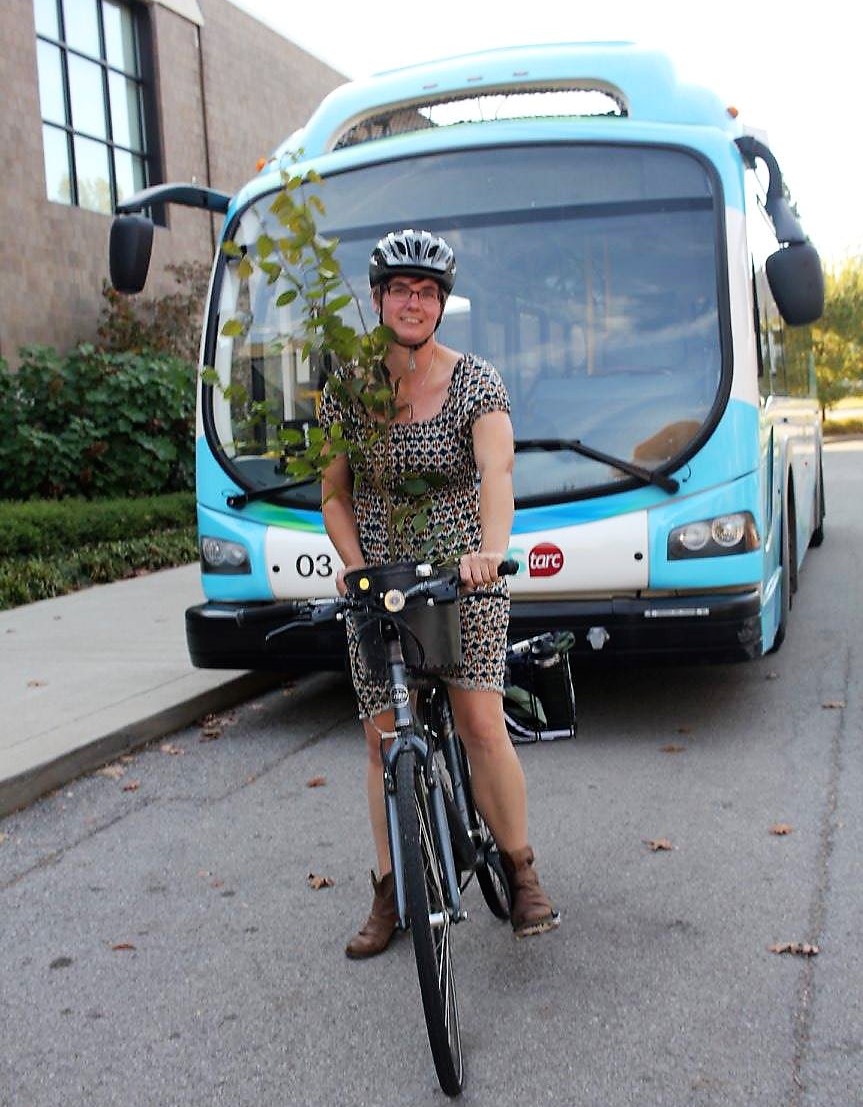 LOUISVILLE, Ky. – The University of Louisville will be the site of this year's citywide Sustainability Summit on Oct. 19, 8 a.m. to 5 p.m., in the newly renovated Student Activities Center. More than 250 of the region's leaders in sustainability are expected to attend the fifth annual event hosted by the Louisville Sustainability Council and the Metro Louisville Office of Sustainability.
This year's theme is "Learning Together: Fostering a Culture of Sustainability."
Featured speakers include Louisville Mayor Greg Fischer, UofL President Neeli Bendapudi and Aruni Bhatnagar, director of the newly established Envirome Institute at the UofL School of Medicine. The keynote speaker is David Orr, distinguished professor of environmental studies and politics (emeritus) at Oberlin College.
"The summit is our annual opportunity to gather together under one roof as concerned individuals, nonprofit organizations, school groups, faith-based groups and sustainability professionals from the public and private sectors," said Emily Chandler, executive director of the Louisville Sustainability Council. "It is a day for celebration, collaboration and exploration that cannot be missed if you are concerned about creating a culture of sustainability in Louisville, Kentucky."
Attendees will be able to take one of several UofL tours, including a visit to the Conn Center for Renewable Energy Research, the new LEED Gold Belknap Academic Building and urban agriculture sites on and around Belknap Campus. Shows at the Gheens Science Center and Rauch Planetarium will also be offered.
Registration prices range from $7 for students to $75 at the door, with discounts available for early signups and members of the Louisville Sustainability Council. Registration can be found at: http://louisvillesustainabilitycouncil.org/2018-sustainability-summit/more-information-registration/.
The Louisville Sustainability Council is a 501(c)(3) nonprofit organization. The 2018 Sustainability Summit is supported by Patron-level sponsors YUM! Brands and Humana; Champion-level sponsor TARC; Summit Friend sponsors Brown Forman and CMTA; and Supporter-level sponsors K. Norman Berry & Associates, Louisville Metro Air Pollution Control District, WestRock, Partnership for a Green City, Copper & Kings, Festival of Faiths, UPS, Harshaw Trane and the UofL Sustainability Council.
#WeAreUofL