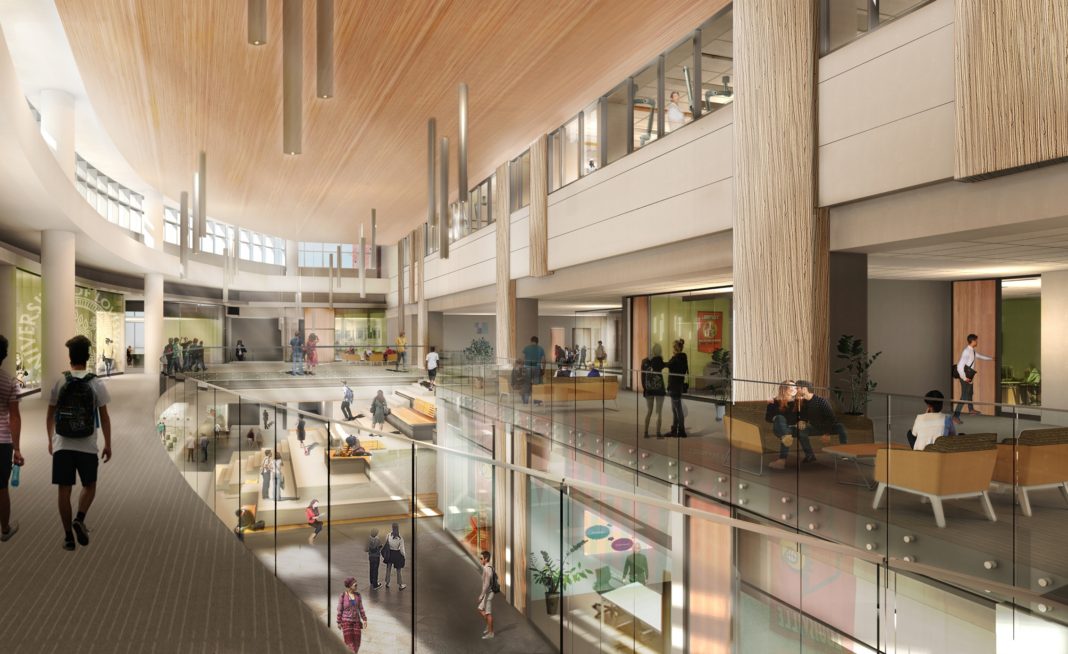 LOUISVILLE, Ky. — The University of Louisville soon will begin constructing a state-of-the-art, 150,000-square-foot academic building that will enhance learning and provide academic and career services to its students.
Expected to open for the fall 2018 semester, the four-story, $80 million academic building primarily will serve undergraduate students on the Belknap Campus. It will house 17 classrooms, as well as science labs and group study areas, gathering spaces and food service options.
It also will feature a student success center, which will integrate academic support, advising and career services and a new Teaching Academy into one facility designed to improve the academic experience for undergraduate students and better prepare them for life after college.
"This building will directly impact student success," said Acting President Neville Pinto. "First, it will address the severe lack of classroom space for our undergraduate students. Second, it will allow us to combine several key student services in one location, making it easier for our students to get the support they need. And it will allow us, through our Teaching Academy to share resources and ideas that will enable our faculty to more efficiently and effectively teach our students."
The Kentucky Legislature approved funding for the building in 2014 to address a significant lack of classroom space at UofL. According to a Kentucky Council on Postsecondary Education study, UofL had the most significant shortage of classroom space among all Kentucky's public universities.
 "Lack of quality classroom space has been a consistent concern among our students," said Aaron Vance, Student Government Association president. "More high-tech classrooms, more convenient services and comfortable gathering spaces will have a big impact on learning at UofL." 
The new facility will be built on the site that previously housed Crawford Gym. Built in the 1960s, Crawford once served as the practice facility for the UofL basketball and swimming programs and then as home to the Department of Health and Sports Science. Those offices have been moved to the Swain Student Activities Center.
###