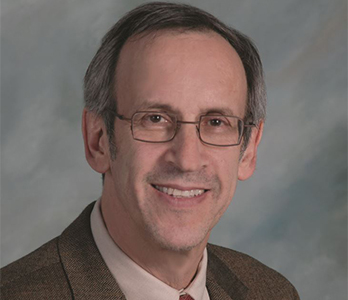 LOUISVILLE, Ky. – To educate physicians, researchers, social workers and nurses in the Middle East on current research and treatments for individuals with Alzheimer's disease (AD), Robert Friedland, M.D., professor in the Department of Neurology at the University of Louisville, has co-organized the Seventh International Conference on Alzheimer's Disease and Related Disorders in the Middle East (ICAD-ME). The number of individuals with AD and related disorders in the region is rising due to the rapidly aging population and public health systems have not kept pace with recent developments in treatment.
"There is little awareness of dementia in the region because of prevailing biases about the loss of function in healthy aging," Friedland said. "People in the Middle East need to know that it is never normal for a person at any age to be demented."
Friedland, the Mason and Mary Rudd Endowed Chair in Neurology at UofL and an organizer for the previous six ICAD-ME meetings, will discuss his research into the relationship between gut microbiota and neurodegeneration, and provide information on potential preventative measures to delay the onset of AD. In addition, he hopes to learn about special features and needs of the region's population.
The conference will cover topics including the history of Alzheimer's disease and its basic pathophysiology, pharmacological and non-pharmacological therapies, ethical and legal issues, and aging as it is addressed in the Koran and the Bible. The event, sponsored by the United States National Institutes of Health/National Institute on Aging and Biogen, will take place Feb. 23-25, 2017 in Abu Dhabi, United Arab Emirates. Additional organizers are Changiz Geula, Ph.D., professor at Northwestern University, Marwan Sabbagh, M.D., professor at Barrow Neurological Institute of Phoenix, and Abdu Adem, Ph.D., professor at United Arab Emirates University.
In a welcome statement, the organizers expressed a desire to continue educational events in the Middle East:  "We believe that we need to ensure a continuity of such meetings in the Middle East in order to demonstrate our common aim to conquer Alzheimer's disease and related disorders as well as our solidarity as scientists and physicians across borders, ethnicity, religion and gender."
###