Participants of a Kentucky Criminal Justice Forum say societal perception of individuals in the criminal justice system shapes legislative efforts and as a result, access to services, along with individual and agency accountability. This was the key idea that emerged from an analysis of a community discussion on criminal justice reform.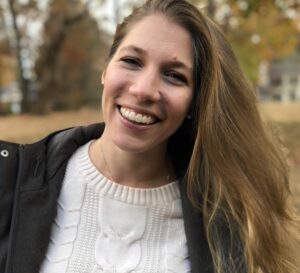 Stephanie Grace Prost, PhD, assistant professor, University of Louisville Kent School of Social Work, produced a report that found four inter-related themes leading to barriers in criminal justice reform in Kentucky: Society and Second Chances; Legislation: Linking Attitudes to Access; Funding: Key to Access and Accountability; and Programming: Prevention and Intervention.
During a Louisville forum in July 2019, participants were asked to complete a short survey that included questions about perceived problems and potential solutions related to diversion/entry, sentencing, reentry and access to health care. Surveys were collected and participant comments were entered into a dataset for thematic analysis.
Prost says the findings dovetail with conversations around social justice at the state and national levels, particularly as it relates to accountability among agencies and individuals.
"There is also a need for a holistic, multi-systemic approach to diversion including rehabilitation programming instead of a jail sentence, and supportive reentry services to help individuals return to their communities following a sentence. These factors were highlighted in their comments, as was the role of racial bias as central to why forum participants perceive limited buy-in among key decision-makers," she said.
Participant comments also pointed to the importance of reducing stigma and revising public understanding of persons with justice-involvement and in fear reduction. They also identified legislation, and therefore legislators, as key players in criminal justice reform in Kentucky.
Keith McKenzie, MSSW, MTS, LCADC, a Kent School of Social Work alumnus and executive director of the Kentucky Criminal Justice Forum, established the organization to bring together legislators, criminal justice professionals, justice-involved individuals and members of the community to enable discussion and solicit input regarding criminal justice reform in Kentucky.
"Our overarching goal is to facilitate data driven change in areas of entry and diversion, sentencing, reentry and health care access," McKenzie said.
Since the first forum in Louisville more than a year ago, other discussions have been held throughout Kentucky, including a virtual event planned for the Berea, Ky., community on
Sept. 25.
McKenize and Prost have shared the report with members of the state's judicial system, along with chairs of both the Kentucky House and Senate Judiciary Committees and Kentucky Smart on Crime.