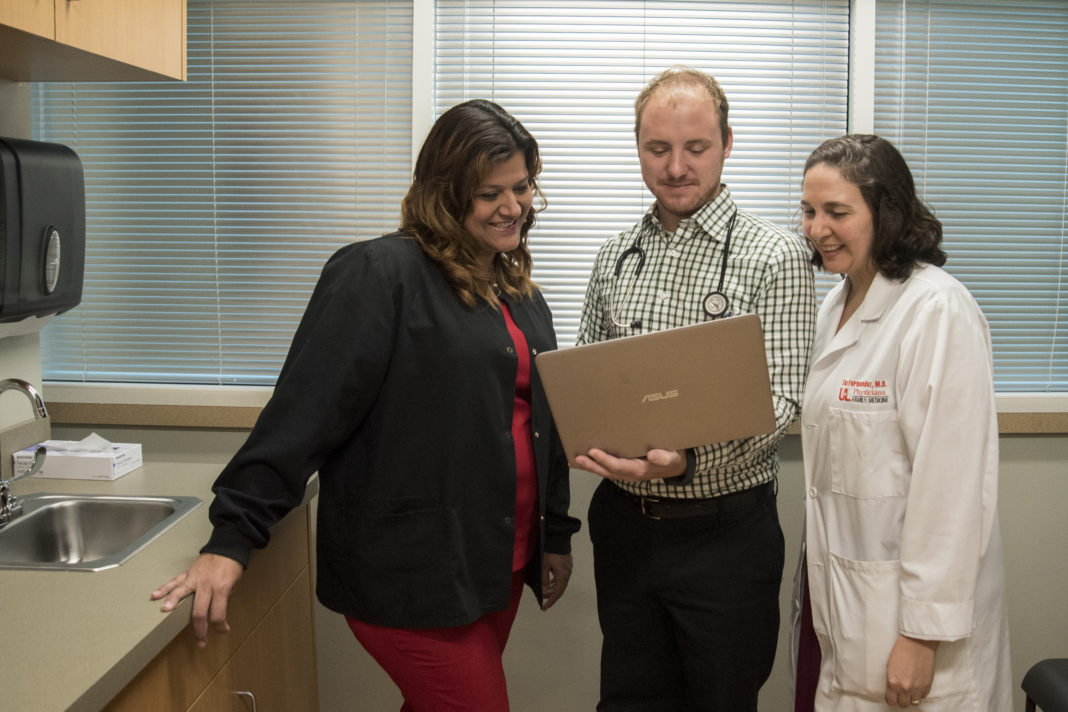 Patients at all four UofL Physicians Family & Geriatric Medicine practices can be assured their care is highly focused and coordinated. Each facility has received recognition from the National Committee for Quality Assurance (NCQA) as a Patient-Centered Medical Home (PCMH) for using evidence-based, patient-centered processes that focus on highly coordinated care and long‐term, participative relationships. This is a renewal of the designation originally achieved in 2014.
"NCQA Patient-Centered Medical Home Recognition raises the bar in defining high-quality care by emphasizing access, health information technology and coordinated care focused on patients," said NCQA President Margaret E. O'Kane. "Recognition shows that UofL Physicians Family & Geriatric Medicine has the tools, systems and resources to provide its patients with the right care, at the right time."
Earning the NCQA's Level 3 designation – the highest recognition level — is a significant accomplishment, says Jonathan Becker, M.D., chair of the Department of Family and Geriatric Medicine.
"We strive to make sure each patient experiences continuity of care and a team-based approach to care – it's the way medicine is supposed to be practiced," Becker said.
Medical homes foster ongoing partnerships between patients and their personal clinicians, instead of approaching care as the sum of episodic office visits. Each patient's care is overseen by clinician-led care teams that coordinate treatment across the health care system. Research shows that medical homes can lead to higher quality and lower costs, and can improve patient and provider reported experiences of care.
At UofL Physicians Family & Geriatric Medicine practices, patients experience access to not only physicians, but also a social worker, chronic care nurse, nutritionist and marriage and family therapist, a team that can provide a holistic approach to care.
Anne Banks, Ph.D., compiles data for the NCQA application. She says UofL Physicians Family & Geriatric Medicine practices are making continual improvements to better serve patients.
She says such changes as keeping a number of appointments open each day for those who need immediate care has prevented emergency room visits for something that could be treated in the office. Patients also have greater continuity in seeing the same doctor, as opposed to a different physician each visit. And, Banks says registered nurse case managers are reviewing patient charts periodically to assure individuals with chronic conditions like diabetes are appropriately tracked and seen in a timely manner.
"We are striving to break-down all barriers to great care," Banks said. "Empathy and commitment to the patient should resonate throughout the practice – from the front-desk all the way through to physician interactions."