The University of Louisville Board of Trustees has named chairs in two primary care departments within the UofL School of Medicine. The appointments were approved by the board at its Sept. 15 meeting.
Effective Oct. 1, Jonathan Becker, M.D., will be the chair of the Department of Family and Geriatric Medicine and Charles R. Woods Jr., M.D., M.S., will be the chair of the Department of Pediatrics.
"I am so impressed with the leadership that both Jonathan and Charles have shown in their interim roles," said Toni Ganzel, M.D., M.B.A., dean of the UofL School of Medicine. "They have ensured each of their departments has progressed in our missions of education, research and clinical care, even during challenging times. I am excited to see where each will take their teams."
About Jonathan Becker
Since the beginning of this year, Becker has led the Department of Family and Geriatric Medicine as acting chair, following his three-year role as program director of the Family Medicine Residency and senior advisor of the Primary Care Sports Medicine Fellowship.
Becker started at UofL in 2005 as an assistant professor and assistant director of residency training. He went on to become director of the Primary Care Sports Medicine Fellowship and team physician for UofL athletics in 2007; he continues to serve as the lead doctor for the UofL football and men's basketball teams. Becker also was appointed academic advisory dean for the School of Medicine in 2010.
Becker, who also practices with UofL Physicians – Sports Medicine, has been involved in the community as a team physician and medical director for a number of events, including local races.
With nearly 100 regional and national presentations related to sports medicine, Becker has helped educate both health care workers and the public on topics ranging from concussion prevention to athletes and drug use. Becker has published almost two dozen peer-reviewed journal articles and book chapters, and is a reviewer for Journal of Family Practice and Sport Health.
Becker earned his medical degree from Chicago Medical School, and completed a family medicine residency and primary care sports medicine fellowship at Hennepin County Medical Center.
About Charles R. Woods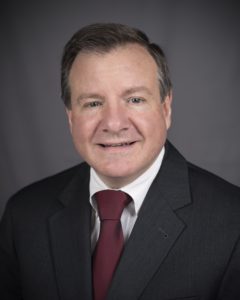 Woods has served in three successive administrative leadership roles within the Department of Pediatrics since January 2015 – associate chair, acting chair and interim chair. He succeeds Gerard Rabalais, M.D., interim CEO of UofL Physicians. 
The department has 193 faculty members in 21 clinical pediatric subspecialties and four research units. It is affiliated with Norton Children's Hospital, where Woods serves as chief of the Medical Staff.
Woods came to UofL in 2006 as professor of pediatrics specializing in infectious diseases. He previously was on the faculty of the pediatrics department at Wake Forest University from 1992 to 2006.
Woods founded the department's health services research unit in 2012, which now has grants and contracts in excess of $2 million. He is an associate editor of the Journal of the Pediatric Infectious Diseases Society and assistant editor for biostatistical review for Pediatrics, the lead publication of the American Academy of Pediatrics (AAP). He has authored more than 150 journal articles and book chapters.
He has received multiple teaching awards, including the 2017 Kentucky Medical Association's Educational Achievement Award and the UofL School of Medicine's 2013 Distinguished Educator Award. He has given more than 170 invited national and regional lectures. He has held multiple leadership positions in the AAP and the Pediatric Infectious Diseases Society and currently has major roles in development of national clinical practice guidelines for both organizations.  
Woods earned his M.D. degree from Baylor College of Medicine and completed his residency in pediatrics and a fellowship in pediatric infectious diseases at Baylor and Texas Children's Hospital. He earned a master of science degree in epidemiology from Wake Forest University. He practices with UofL Physicians-Pediatric Infectious Diseases.