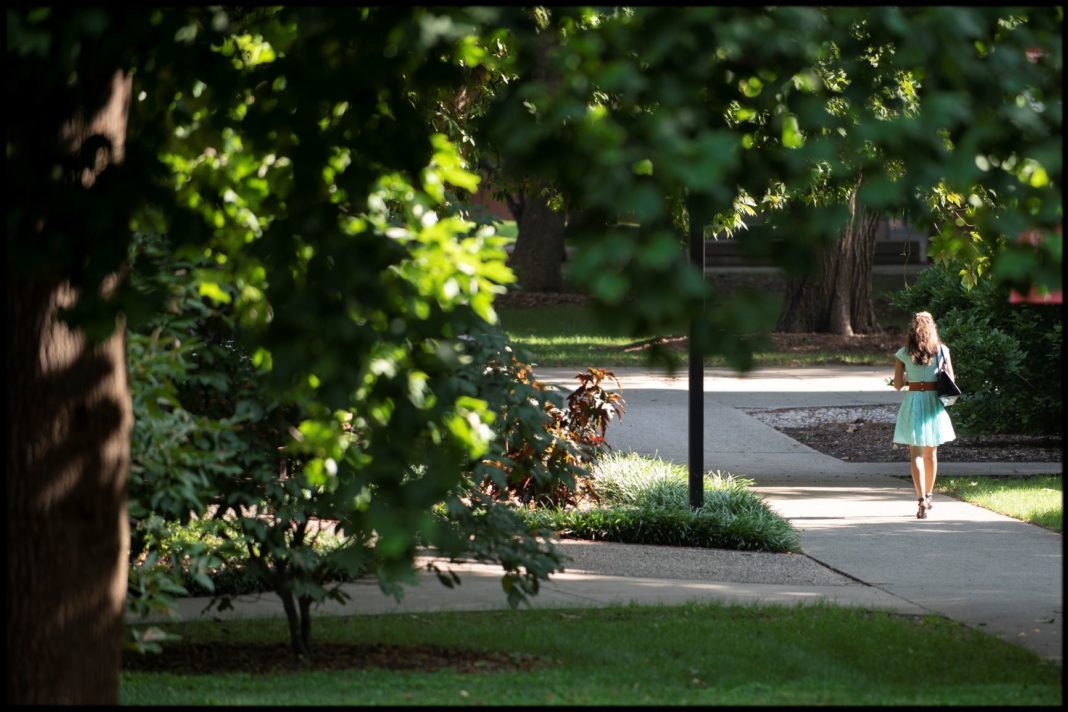 LOUISVILLE, Ky. – For the ninth year, the Arbor Day Foundation has named the University of Louisville a Tree Campus USA for its tree conservation efforts.
"These are tough times for trees in Louisville, but UofL is honored to consistently be part of the solution by planting, protecting and investing in the health of trees," said Justin Mog, assistant to the provost for sustainability initiatives.
The university was first recognized in 2010 after developing a care plan for more than 2,500 trees on its 309-acre Belknap Campus. There are 364 college campuses across the United States with this recognition.
Trees on Belknap Campus represent more than 130 species, including many native to the region. Among them are ash, dogwood, tulip poplar (the Kentucky state tree), oak, persimmon, magnolia and elm, including a rare American elm.
"Tree Campuses and their students set examples for not only their student bodies but the surrounding communities showcasing how trees create a healthier environment," said Dan Lambe, president of the Arbor Day Foundation. "Because of your school's participation, air will be purer, water cleaner and your students and faculty will be surrounded by the shade and beauty the trees provide."
UofL again met Tree Campus USA's five standards, which include maintaining a tree advisory committee and a campus tree-care plan, having dedicated annual expenditures for campus trees, holding an Arbor Day observance and organizing a student service-learning project. The university is planning a tree giveaway on Arbor Day, April 5. Details will be available soon at http://www.louisville.edu/sustainability.
For more information, contact Justin Mog, 502-852-8575.
                                                                      #WeAreUofL
Editors: Attached is a UofL Belknap Campus photograph taken in 2018 by University Photographer Tom Fougerousse.